3 Chip Stocks to Note Now: Intel's New CEO Shakes Things Up, AMD Sees Xbox Action, and Qualcomm Takes Second
Intel (NASDAQ:INTC): The plastic hasn't even come off his new chair, but newly appointed CEO Brian Krzanich has already started shuffling the company around to make the firm more efficient. Among the changes: Intel's PC, mobile, and server chip units, which previously reported to chief product officer Dadi Perlmutter, will now report directly to Brian Krzanich. Software and services chief Renee James, recently named President, will also now be in charge of manufacturing and parts of Intel's security operations. Mike Bell, who has led the Atom CPU development, is now head of Intel's "new devices" unit.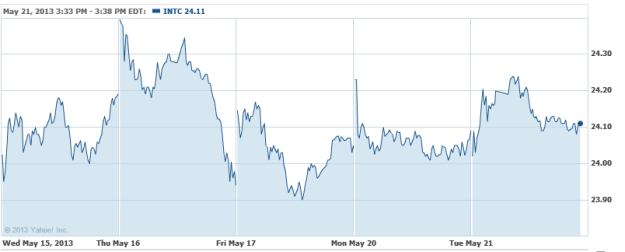 Advanced Micro Devices (NYSE:AMD): With Microsoft's Xbox One released on Tuesday, the next generation of gaming consoles is underway. Good news for AMD, which is believed to be the main chip supplier for the device, providing an integrated CPU/GPU for the system.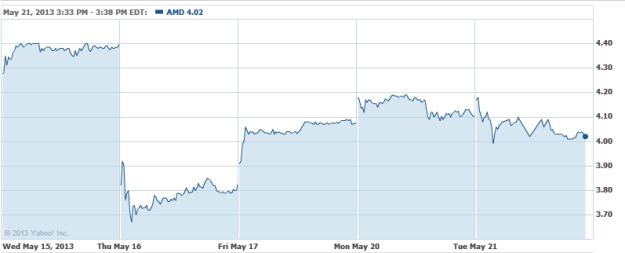 Qualcomm (NASDAQ:QCOM): Despite AMD's new channel through the Xbox One, Qualcomm has — with the assistance of Samsung — pushed AMD out of second place and into fourth for microprocessor sales in 2012, as it was able to better capitalize in the mobile market and Snapdragon sales that increased 28 percent. Qualcomm now ranks second behind Intel, with Samsung in third place.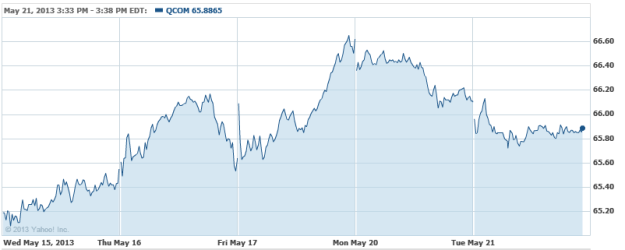 Investing Insights: Will Corning Continue to Make New 52-Week Highs?