3 Chip Stocks to Note Now: Intel's Next Generation GPU, AMD's Latest Price War, NVIDIA's Prize for Startups
Intel (NASDAQ:INTC): Intel has begun open-sourcing the Linux driver for Broadwell's GPU ahead of its 2014 launch, the source code of which gives investors a peek into the upcoming Broadwell GPU. It appears as though the Broadwell's graphics bring some of the biggest changes from earlier incarnations by the company, and the changes "dwarf any other silicon iteration during my tenure" reports Intel's Ben Widawsky. Intel expects a 40 percent performance boost over Haswell's GPU and, due to a 14nm die shrink, should reduce power consumption by 30 percent over the previous generation.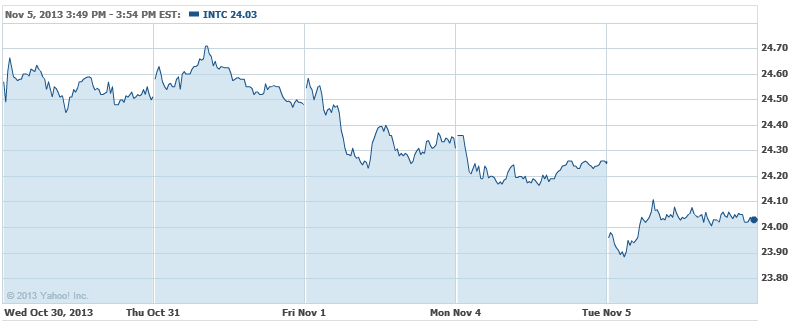 Advanced Micro Devices (NYSE:AMD): Amidst the ongoing GPU price wars, AMD has responded to NVIDIA's recent price cuts for their GTX 780 by unleashing the Radeon R9 290 Wednesday. The Radeon R9 290 GPU is priced a $399, a price point not shared by its competitors.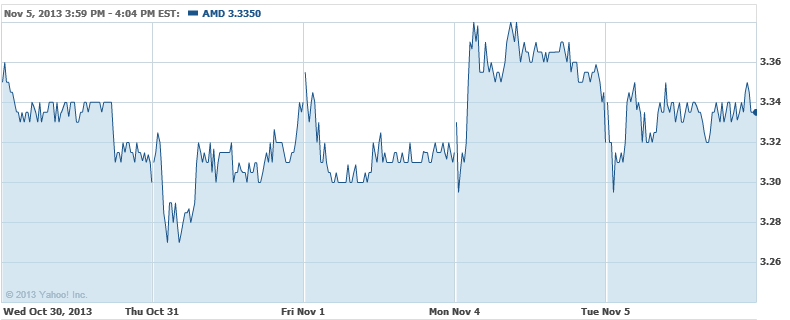 NVIDIA (NASDAQ:NVDA): NVIDIA announced Tuesday that it is prepared to offer a $100,000 prize to a startup that has raised no more than $1 million in venture capital with the most cutting-edge innovation in GPU technology. The company says it wants to encourage a steady stream of new, innovative companies that are building their businesses around GPUs and GPU computing. The prize will be awarded at their Emerging Companies Summit, held annually in San Jose, California and the competition will happen before a live audience, on stage. The winning startup will be awarded a $100,000 check on the spot.

Don't Miss: Will Apple 'Inherit the Earth' in a Future Energy Market?