3 Chip Stocks to Note Now: Intel's OnCue Issues, AMD Shells Millions, Nvidia's Now on Defense
Intel Corp. (NASDAQ:INTC): Intel's OnCue service has the potential to shake up the traditional pay-Tv model — if it gets off the ground, that is. The New York Times points out that although customers are often fed up with their existing providers and would switch to an alternative service, pressure from channel providers has hindered the efforts of companies like Intel, which are pushing for the next big innovation in pay-TV.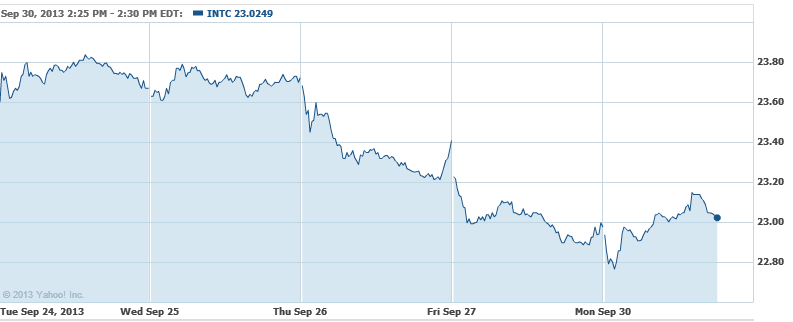 Advanced Micro Devices (NYSE:AMD): AMD's content deal with Battlefield 4 may have cost the chip maker $5 million to $8 million to see a copy of Battlefield 4 given away with selected AMD cards by way of exclusive partners. "This is a big commitment for EA, AMD and Dice, but all sides will benefit from it," Fudzilla says. "AMD will also gave the exclusive right to Dice to play with Mantle, a new AMD API that is set to become a third player in gaming APIs next to OpenGL and DirectX."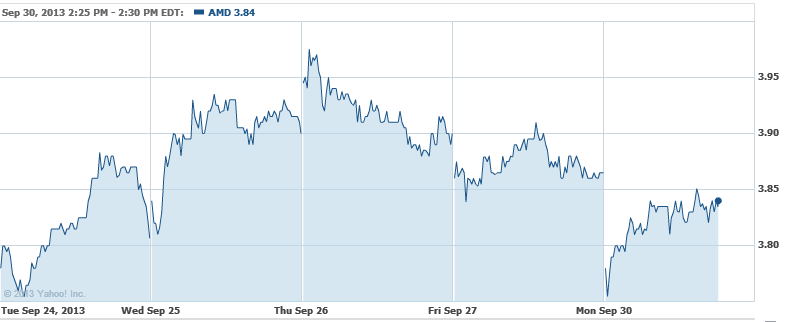 Nvidia (NASDAQ:NVDA): The release of AMD's new GPUs, priced between $89 and $299, is expected to have the folks at Nvidia rolling back their own prices on Nvidia's comparable products to remain competitive. Digitimes, citing anonymous sources, reports that Nvidia may also unveil one or two new GPUs to defend the $149-to-$249 segment.

Don't Miss: Microsoft's Ballmer Goes Out With a Bang at Last Company Meeting.