3 Chip Stocks to Note Now: Intel's PC Exposure, AMD's Revamped Rewards, and Nvidia Backtracks on GTA V
Intel (NASDAQ:INTC): JPMorgan believes Intel's guidance for double-digit growth in the second half of the year is too aggressive given the company's 85 percent exposure to the PC segment. The firm thinks continued PC demand weakness adds risk to the consensus estimates for both Intel and AMD (NYSE:AMD).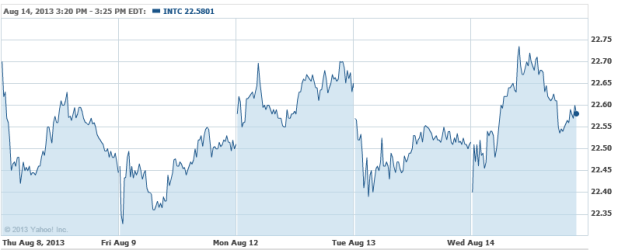 Advanced Micro Devices (NYSE:AMD): AMD announced that it is refreshing its Never Settle bundle program called Never Settle Forever. In a change from previous models, "AMD is moving away from a fixed game model to a pick-your-game model that lets buyers redeem games off of a revolving list of several games," AnandTech explains. Additionally, "AMD is moving redemption into 3 'Radeon Rewards' tiers: Bronze, Silver, and Gold, with the tiers tied to video cards of increasing value."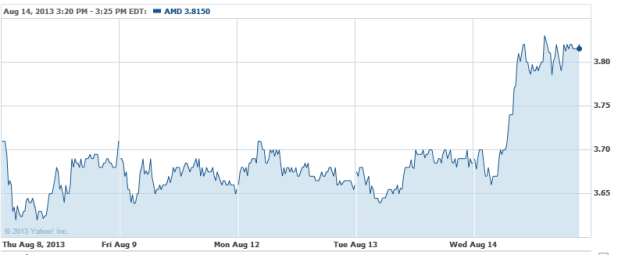 Nvidia (NASDAQ:NVDA): The gaming sphere blew up Tuesday when Nvidia mistakenly announced that the popular Grand Theft Auto video game's fifth installment would be hitting the PC market this fall. Nvidia is backtracking on the error, claiming it "does not have information on any possible PC version release of Grand Theft Auto or its availability," it said. "We deeply regret the error."

Investing Insights: Is Qualcomm Worth the Price Tag?