3 Chip Stocks to Note Now: Intel's Upcoming Haswell Chips, AMD's New Open 3.0, and Qualcomm Moves Up
Intel (NASDAQ:INTC): Intel is gearing up to debut its new line of Haswell core processors, sometime in the next couple of months. The new chips feature 22 nanometer construction, which boast a 10-watt level of power consumption, over the 15-watt design in use currently. Outlining the company's global strategy, Jitendra Chaddah, director of strategy and planning of Intel India said the company planned to grow its PC and datacentre business with new users and uses besides extending Intel solutions to win in adjacent market segments.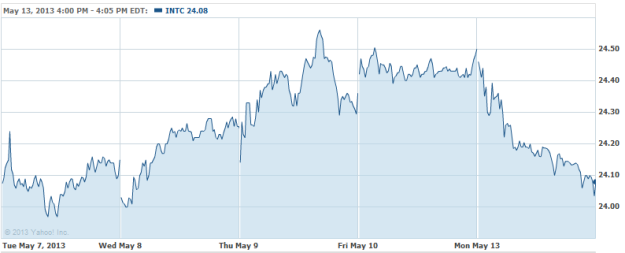 Advanced Micro Devices (NYSE:AMD): AMD has released its new line of Open 3.0-based servers, a far more energy efficient system for IT professionals that will allow a far greater degree of customization and virtual desktop flexibility. The 3.0 platform will bring operating costs down by 57 percent – $4,589 for a single Open 3.0 server, compared with $10,669 for a proprietary system — effectively reducing the cost per virtual desktop from $91.19 to $38.24.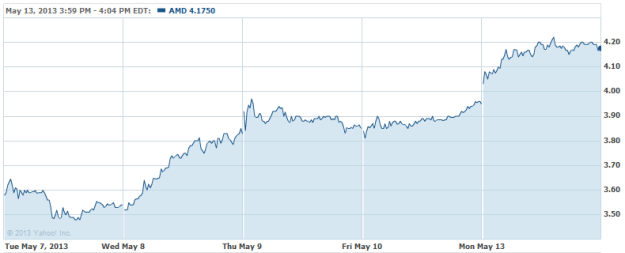 Qualcomm (NASDAQ:QCOM): A surge of 28 percent for sales in the first quarter were enough to put Qualcomm in the spot of fourth largest producer of semiconductors, knocking Toshiba down to fifth place according to rankings by IC Insights, and ranked first for fastest year-over-year growth. Qualcomm still tails giants Intel and Samsung, with Taiwan Semiconductor (NYSE:TSM) in third.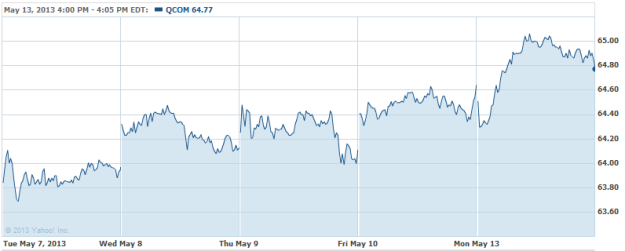 Don't Miss: Will 2013 Being the Wearable Device Boom?