3 Chip Stocks to Note Now: Lehman Chases Intel, Broadcom's Strong Position, AMD's Sturdy Pipeline
Intel (NASDAQ:INTC): Though Lehman Brothers went bankrupt a few years ago, the entity is still on the war path, and has set Intel in its sights over accusations that the chip maker seized $1 billion in collateral, which breached a swap agreement. Intel gave $1 billion to a derivatives unit of Lehman Brothers in exchange for 50.5 million Intel shares in 2008. Intel then terminated the agreement when the bank went bankrupt, and made off with the $1 billion in collateral, Lehman asserts.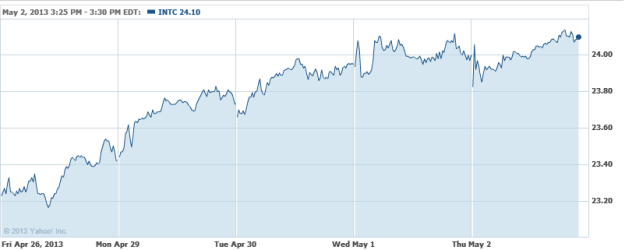 Broadcom (NASDAQ:BRCM): Broadcom is getting high marks from the guys over at InsiderMonkey, who find that the latest positive quarterly results from the company indicate how well the company is positioned. Diversified growth channels offer the company pillars to support itself on, and significant revenue estimate beats show that a slumping PC market isn't having an adverse effect on its operations. The company is also well entrenched with established companies like Apple (NASDAQ:AAPL) and Samsung (OTC:SSNLF), both of which use Broadcom components in their best selling devices.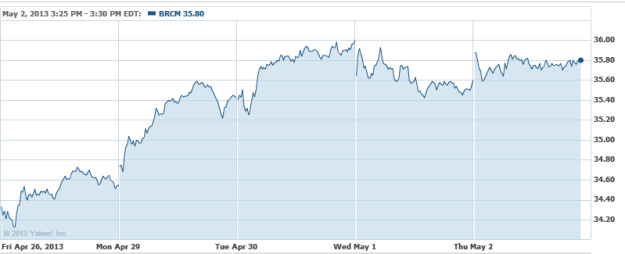 Advanced Micro Devices (NYSE:AMD): AMD shares are roaring in markets for the second consecutive day, breaking 7 percent on Thursday afternoon. Few catalysts were provided for the stock's movement. Rumors are swirling around that Acer will be using AMD's "Temash " chip in its upcoming laptop lines, according to a source. AMD is also heavily invested in Sony's (NYSE:SNE) PlayStation 4, and will supposedly be playing an equally critical role in Microsoft's (NASDAQ:MSFT) new Xbox, though the company has not yet confirmed that is the case. Regardless, AMD has some punch pushing through its pipeline in the near future, which investors seem to be moving on.

Investing Insights: Can Dell See Higher Prices?