3 Chip Stocks to Note Now: Nvidia Delays Shield, Intel Eyes Mobile Market, and Qualcomm's Smart Watch Leak
Nvidia Corporation (NASDAQ:NVDA): Nvidia is pushing the release of its Shield handheld gaming device back to July, due to "a mechanical issue that we're not happy with." The unfortunate news comes shortly after the company dropped the price of the unit by $50, to $299, in light of public sentiment. Needless to say, customers on pre-order are not happy.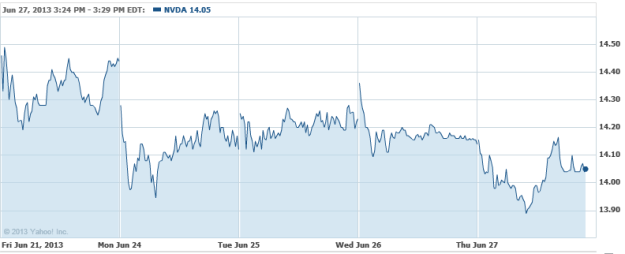 Intel Corp. (NASDAQ:INTC): Qualcomm had better watch its back: upcoming Intel processors are expected to become a popular choice for mobile applications, according to RBC Capital analyst Mark Sue in a research report which stated that the improved performance and power dynamics of new versions of Intel's Atom line of processors should help it increase its market share in the mobile market.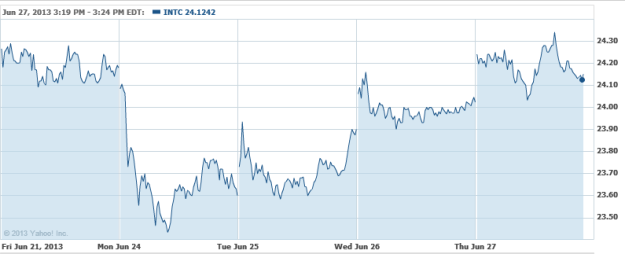 Qualcomm (NASDAQ:QCOM): Wearable tech is sweeping the consumer's horizon, and Qualcomm reportedly wants a piece. The company is apparently launching its own self-branded wrist-worn watch-like gadget known as the Zola this fall, according to a Twitter mole @evleaks which hinted that a Zola smart watch could debut in September. The company has not made an official release of such a product.