3 Chip Stocks to Note Now: NVIDIA's Latest Achievement, Intel's Pipeline Plans, and AMD's Latest Product
NVIDIA (NASDAQ:NVDA): The chip and graphics powerhouse now has an impressive new addition to throw on its resumé: helping the quest for a treatment for HIV. Researchers at the University of Illinois at Urbana-Champaign have discovered a significant breakthrough in HIV research with the help of Nvidia's Tesla GPU accelerators, NVIDIA said. For the first time, researchers have determined the precise chemical structure of the HIV "capsid," a protein shell that protects the virus's genetic material, by running the first all-atom simulation of HIV on the Blue Waters Supercomputer, powered by 3,000 NVIDIA Tesla K20X GPU accelerators.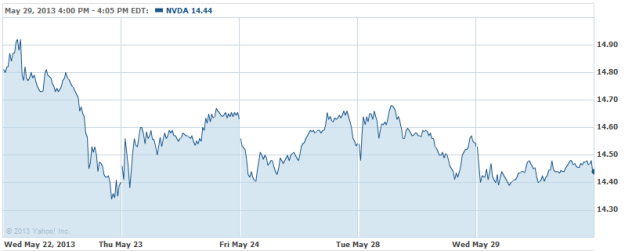 Intel (NASDAQ:INTC): Intel has been confirmed as the buy of ST-Ericsson's GPS chip operations, as the company shifts gears to put itself on the forefront of the industry with its own tablet and phone devices. Though the acquisition is a relatively small one, ExtremeTech points out that Intel does not shop for new assets very often. Additionally, the newly created "new devices" division set up by freshly minted CEO Brian Krzanich provides an outlet for Intel to "take the smartphone and tablet markets by storm."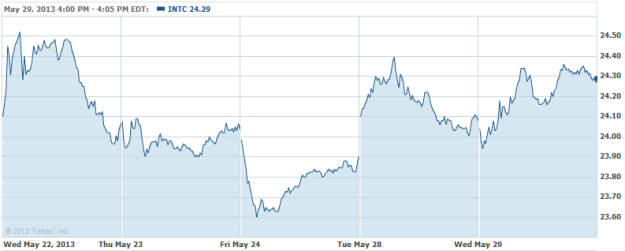 Advanced Micro Devices (NYSE:AMD): AMD has launched its line of Opteron X-Series processors, which went under the codename Kyoto. According to the company's release, the Opteron units are the highest density, most power-efficient small core x86 processors ever built, while the new X1150 and X2150 processors beat the top performing Intel Atom processor on key performance benchmarks such as single thread and throughput performance with superior power-efficiency, twice the cores and L2 cache with a more advanced pipeline architecture, and higher integration and support for up to 32 gigabytes of DRAM, which is four times more than the Intel Atom competitor.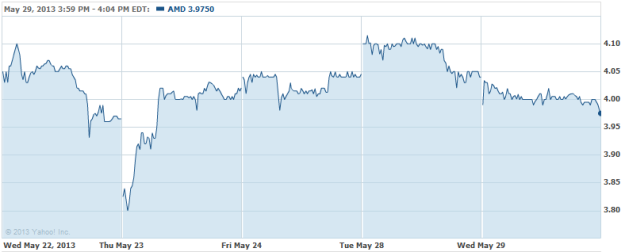 Don't Miss: Can SanDisk See Higher Prices?