3 Chip Stocks to Note Now: NVIDIA's Latest Launch, Intel's Solution For Cannibalization, and AMD Gets a Boost
NVIDIA (NASDAQ:NVDA): While NVIDIA has already revealed a few options for desktop GTX cards this month, the company has unveiled its latest card for notebook applications, the GeForce GTX 700M series. The foursome of cards are built on Kepler architecture, and range from the GTX 780M, which NVIDIA claims is the "world's fastest notebook GPU," to the entry level 760M, which is said to be 30 percent faster than its predecessor.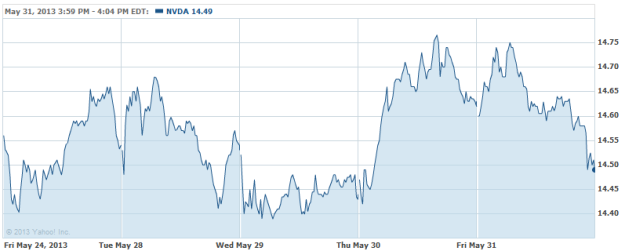 Intel Corp. (NASDAQ:INTC): Intel's plans to release versions of its quad-core Bay Trail Atom CPU have been long awaited, but also raised concerns that the more powerful Atom was coming dangerously close performance-wise to the Haswell, a more expensive processor for desktops. To minimize cannibalization, the Bay Trail will be released under the Pentium and Celeron brands — and should be hitting stores sometime in the fourth quarter.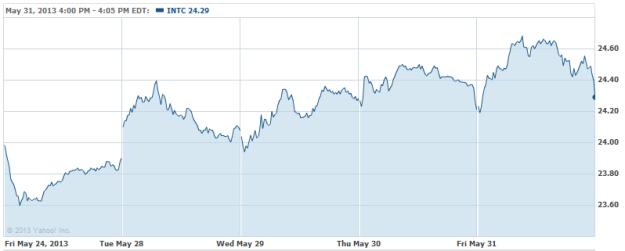 Advanced Micro Devices (NYSE:AMD): The chipmaker got a boost in after-hours trading on Thursday, when Alpha One's Dan Niles spoke highly of the stock on CNBC's Fast Money. Niles said that Sony's PlayStation 4 and Microsoft's Xbox One would be a strong driver for the chipmaker, and the shares have the potential to double over the next few years.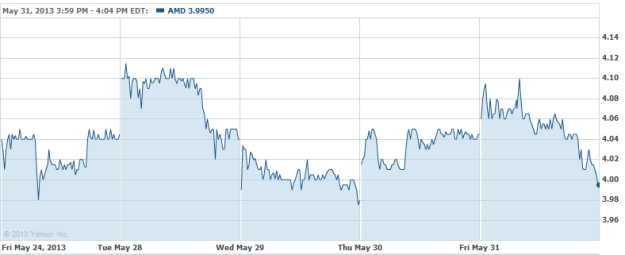 Don't Miss: Here's Why Dell Wants to Go Private With Company Founder.