3 Chip Stocks to Note Now: Nvidia's New Tesla, Qualcomm Sets Toq Debut, AMD's Game Console Win
Nvidia Corp. (NASDAQ:NVDA): Nvidia has pulled the wraps off its Tesla K40, which is a server and HPC GPU that it claims is 40 percent more powerful than its predecessor, the Tesla K20X; it is the first chip in its segment that is made with big data and analytics, and large-scale scientific uses in mind. The Tesla K40 will boast 12GB of memory and 2,880 GPU cores, and feature Nvidia's GPU Boost technology.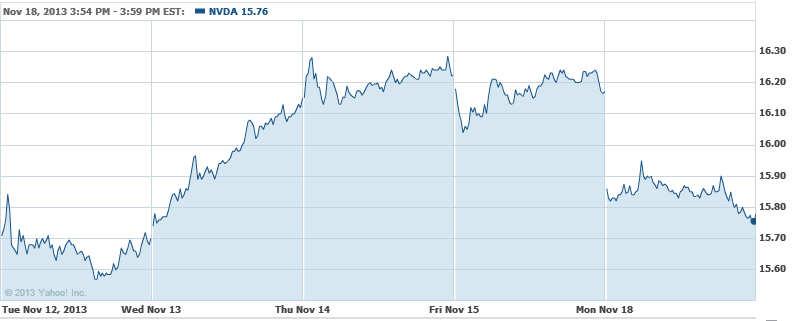 Qualcomm Inc. (NASDAQ:QCOM): Qualcomm's Toq smartwatch, which was first revealed in September, will go on sale December 2 for $350, the company said. The Toq won't be a high-volume product, as it is mainly meant to be a showcase for Qualcomm's innovations and technology, such as the Mirsasol low-power displays that never caught on among the e-reader manufacturers despite some hefty investments.

Advanced Micro Devices (NYSE:AMD): Regardless of which company sells more game consoles, the outright winner from the battle between Sony and Microsoft will be AMD, as both consoles come equipped with customized versions of AMD's Jaguar chip set. The wins for the gaming units have been helping AMD offset some substantial declines in PC revenue, and the pent-up demand for gaming units will certainly benefit AMD and help pay off its obligations to GlobalFoundries.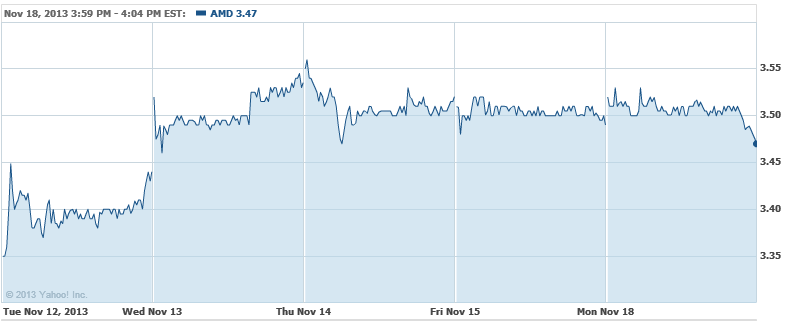 Don't Miss: Pfizer Urges Employees to Leave BlackBerry for Apple or Android.