3 Chip Stocks to Note Now: Nvidia's Potential, Intel's ARM Fighter, and Qualcomm's New Hire
NVIDIA (NASDAQ:NVDA): Canaccord finds the weakness created to be a buying opportunity, citing the "kitchen-sinked Tegra guidance," low PC expectations, an upcoming 2H 2013 refresh, and LTE and data-center opportunities as strengths. It keeps the shares Buy rated with a $16 price target.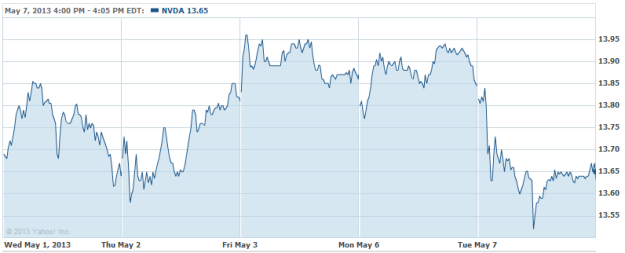 Intel (NASDAQ:INTC): Intel is bringing out a new weapon to fight against ARM — the Silvermont, a 22 nanometer system-on-chip that boasts three times the performance and five times less power consumption than current Atom core chips. The move is a push for Intel to grab a piece of the mobile processor market, which as of now is predominantly ARM-centric. The Silvermont will also allow the device to be more power efficient, as it can be dynamically adjusted for burst operating points from stand-by mode.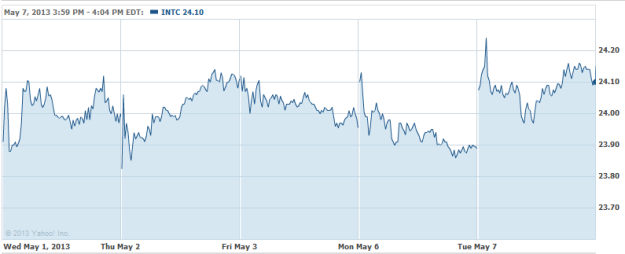 Qualcomm (NASDAQ:QCOM): The company has beefed up its roster with Jon Rubinstein, a mobile industry veteran of some 30 years who formerly served as senior vice president for product innovation at Hewlett–Packard (NYSE:HPQ), and has also worked for Apple (NASDAQ:AAPL), as well as Palm prior to its acquisition by HP. Rubenstein will join the board at Qualcomm, as the 12th member.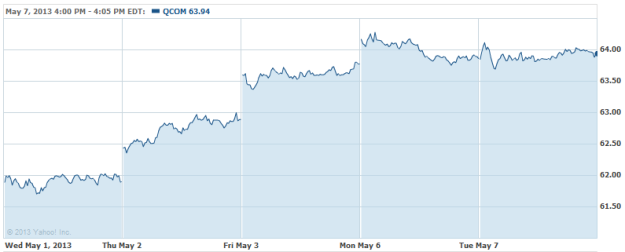 Investing Insights: Will United Technologies See Higher Prices?