3 Chip Stocks to Note Now: NVIDIA's Price Cuts, Broadcom's Investor Issues, Qualcomm Latest Investment
NVIDIA (NASDAQ:NVDA): In response to competitor AMD, NVIDIA has lowered prices on two of its graphics cards, the GeForce GTX 780, which is being cut from $649 to $499 and the GeForce GTX 770, which is being cut from $399 to $329. The GeForce GTX 780 is comparable to AMD's R9290X and with the new cuts, retails for $50 cheaper.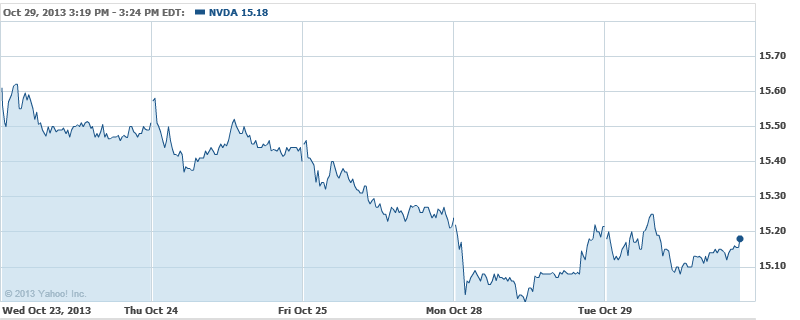 Broadcom (NASDAQ:BRCM): Bernstein believes investors should be disappointed with Broadcom's Board of Directors, stating that "current leadership has not proven to be good stewards of shareholders' capital." However, the analyst notes that, while shares may be underperforming, management compensation has "substantially climbed," and pay for top executives has increased by 60 percent in the past several years.

Qualcomm (NASDAQ:QCOM): Qualcomm and Sandisk are partnering on a new project to fund an "Instagram for Video" style social media app called 'Magisto,' a startup which is "designed to magically create interesting videos out of the videos that users had stored on their computers and phones." Magisto has 13 million users signed on to the service, all based on the idea of home "video storytelling." Qualcomm and Sandisk, which make many of the chips the videos will be stored on, are the first investors in the start-up's growth.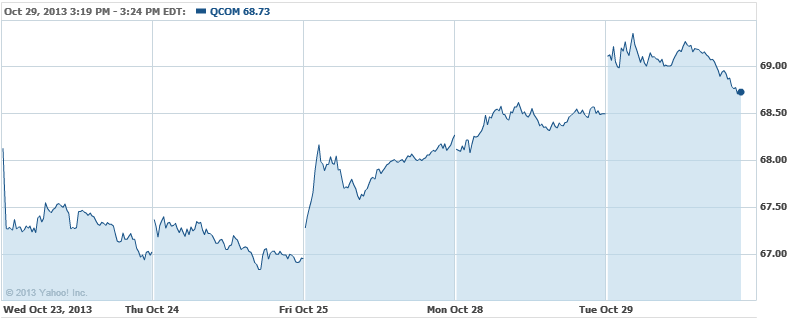 Don't Miss: Microsoft Gives Another Xbox One Teaser.