3 Chip Stocks to Note Now: Nvidia's Stock Gains Unjustified, Qualcomm's Nexus Investment, and Intel's Biggest Rival Is Intel
NVIDIA (NASDAQ:NVDA): Pacific Crest believes that despite the stronger than expected Q1 results (with weaker than expected Q2 guidance), the stock gains that followed are unjustified. With a Sector Perform rating on the shares, the firm notes that it was design losses that drove the below-consensus guidance.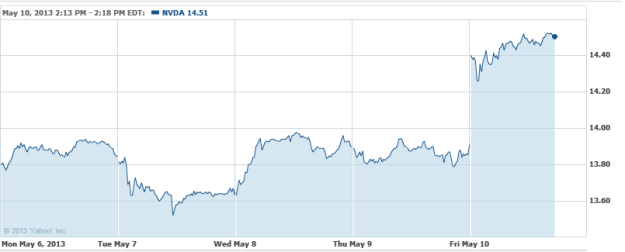 Qualcomm (NASDAQ:QCOM): Google (NASDAQ:GOOG) is set to reveal its latest Nexus 7 tablet next week, at the Google I/O conference. In addition to a new high-resolution display, the device will supposedly be packing Qualcomm's Snapdragon 800 processor, over Nvidia's Tegra line, which is thought to be more expensive. At the Nexus' low entry price point and the healthy climate in the tablet market, the new application could be a huge boon for Qualcomm.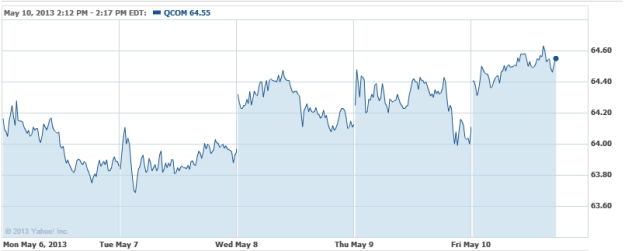 Intel (NASDAQ:INTC): Intel's Atom chips have sold exceptionally well, finding homes in set-top boxes and tablet PCs. However, Intel is facing a business model issue — the biggest Atom competition is most likely Intel's own Core chips for PCs. The Atom is Intel's low-end offering, but significant improvements made to the Atom line put the chip in direct firing range of the far more expensive PC chips, and expose the company to product cannibalization.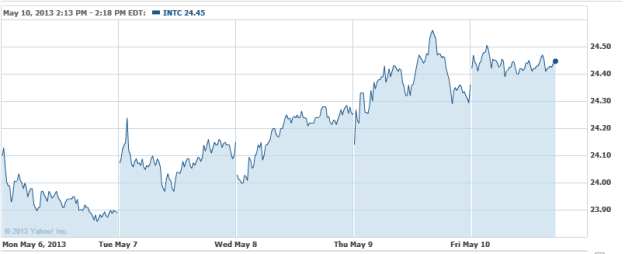 Don't Miss: How Many Companies Are Cooking the Books?