3 Chip Stocks to Note Now: Otellini Ponders Intel's Future, Broadcom Surfs Samsung's Wave, and Qualcomm Employees Weigh In
Intel (NASDAQ:INTC): "Intel was in many ways a camp for bright young people with unlimited energy and limited perspective … There was also the belief that the organization to which they've attached themselves is the greatest of its kind," read a comprehensive piece published by The Atlantic, which explored the future of the company as outbound CEO Paul Otellini hands the reigns over to now-COO Brian Krzanich. "Intel's culture is blessedly not the culture of a CEO," says Otellini. Krzanich now must use that culture to the company's advantage in a ragingly competitive mobile processor industry.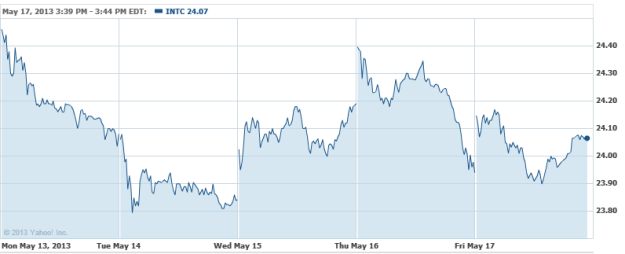 Broadcom (NASDAQ:BRCM): Samsung's (SSNLF.PK) CEO is touting that the company will have sold 10 million Galaxy S 4 smartphones by next week — great news for Broadcom, which supplies the Wi-Fi modules and near-field communication chips for the device. Samsung also sees sales hitting 100 million eventually, giving Broadcom some serious market exposure.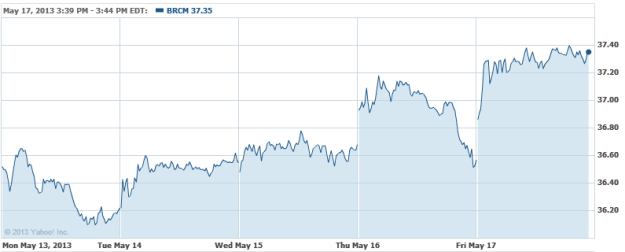 Qualcomm (NASDAQ:QCOM): Employee outlook can tell the observer a lot about a company. So it's a good sign then that Qualcomm placed second in the Glassdoor survey about company outlook, bested only by Google (NASDAQ:GOOG). Over three-quarters of the employees interviewed (76 percent) felt that the company was going to improve, while 24 percent said it would stay the same — importantly, zero percent said that the outlook was going to get worse.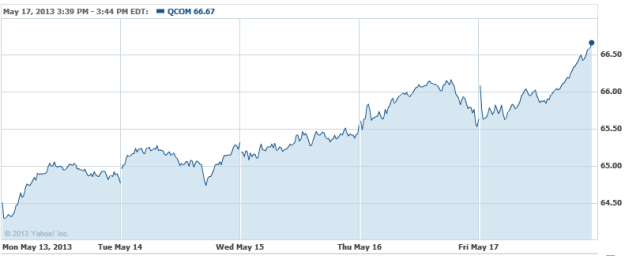 Don't Miss: These Popular Tech Names Are Ripping Higher.