3 Chip Stocks to Note Now: Qualcomm Acquires FlexNoc, Intel's New Chip, Nvidia's GRID Products
Qualcomm Corp. (NASDAQ:QCOM): Qualcomm has acquired FlexNoc, a technology platform that increases the efficiency of linking modules within systems that could include Qualcomm's Snapdragon processors. The technology as well as the engineering team that developed it are being purchased from French firm Arteris Tech for an undisclosed amount. This represents Qualcomm's latest move to bolster its R&D initiatives.

Intel Corp. (NASDAQ:INTC): Intel has begun shipping its XMM 7160 chip to manufacturers. The chip will be used in phones and tablets, and it is capable of handling LTE demands in many different areas of the globe. This represents part of Intel's move into the sector of mobile devices.

Nvidia Corp. (NASDAQ:NVDA): Nvidia has partnered with Supermicro to come up with two GRID-based solutions targeted at the virtual desktop infrastructure market. The two options come equipped with either K2 or K1 GPUs from Nvidia and can be used by designers, engineers, and other workers. The larger of the models draws an incredible 450 watts of power.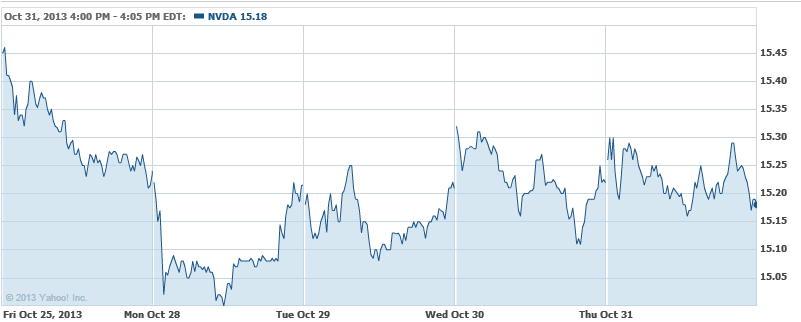 Don't Miss: Apple Keeps Tablet Market Crown Despite Android's Growth Spurt.