Qualcomm (NASDAQ:QCOM): Qualcomm has sold Omnitracs, its North and Latin American transportation and logistics business, to Vista Equity Partners for $800 million in cash. Omnitracs was one of Qualcomm's earliest businesses, which it has managed for the past 25 or so years. Derek Aberle, executive vice president and group president, says that the unit is well positioned enough now "to continue its leadership position as a stand-alone entity."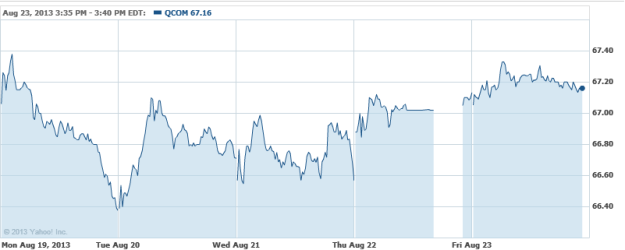 AMD (NYSE:AMD): The company is trying to return to profitability and soon, now opting to enter a clever leasing agreement on one of its buildings in Singapore. AMD has essentially sold one of its properties in Singapore, and as part of the sale is permitted to lease the property back for a time at an agreed price. The property will be leased by AMD for the next 10 years, though the country will try to continue divesting itself of its real estate.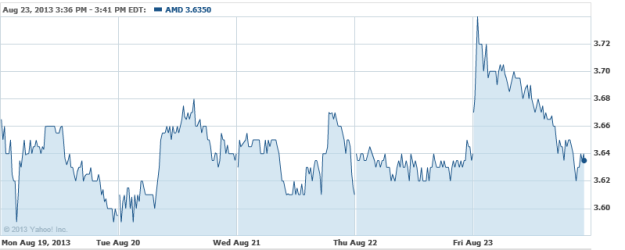 Intel (NASDAQ:INTC): Intel is trying to compete in the mobile chipset space, rolling out its version of a 4G LTE modem capable of Voice-over LTE by the end of August. Recently appointed Intel CEO Brian Krzanich nearly immediately announced plans to create a "new devices" unit at the chip giant and has called for "a sweeping company reorganization," which could see more bold actions by Intel.