3 Chip Stocks to Note Now: Qualcomm Updates Snapdragon, Intel's On Thinning Ice, and AMD Diversifies Its Platforms
Qualcomm (NASDAQ:QCOM): Qualcomm has made updates to two of its low-end, quad-core Snapdragon processors that initially launched last December. Initially designed for penetration of emerging markets, the chips now support 4G, and integrates key modem features that are important to emerging regions like China, such as TD-SCDMA, up to 42 Mbps of HSPA+, and multi-SIM capabilities.

Intel Corp. (NASDAQ:INTC):Bernstein believes Intel expectations for growth as well as attendant loading plans appear aggressive, and the firm expects a repeat of last years events where Intel continued to build product in hopes of the Ivy Bridge refresh. The firm says that Intel was forced to cut loadings and inventories at year end, adding that PCs are not a growth market and views risk as further price declines in the core business as considerable. It rates the shares at Underperform, with an $18 price target.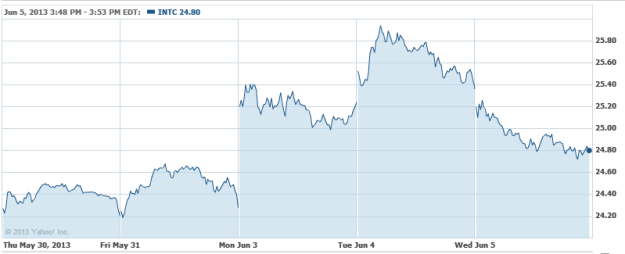 Advanced Micro Devices (NYSE:AMD): AMD has broken from its Windows-only platform, as it will be releasing chips designed to embrace Google's (NASDAQ:GOOG) Android and Chrome operating systems. The new chips will be based on x86 and ARM architecture, which can run multiple OSes, according to Lisa Su, senior vice president and general manager of global business units at AMD. "We are very committed to Windows 8; we think it's a great operating system, but we also see a market for Android and Chrome developing as well," Su said.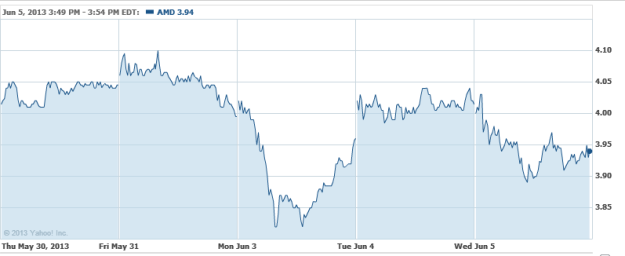 Investing Insights: Should You Consider United Technologies at These Prices?