3 Chip Stocks to Note Now: Qualcomm Will Outperform, Intel Wants 3G in Thailand, and ARM is Favored Among Analysts
Qualcomm (NASDAQ:QCOM): RBC Capital is expecting the chip maker to benefit well from major smartphone refreshes by manufacturers later this year, and believes that the underlying trends are positive. Weaknesses create a buying opportunity, and the firm maintains an Outperform rating on the shares.
Intel (NASDAQ:INTC): Further accentuating its efforts to break from its core business of microchips, Intel has reportedly been in discussions with the government of Thailand, aimed to explore the possibility of building a low-cost 3G network in the country. Intel is urging the Thailand to help provide 3G access to its low-income citizens, in efforts to close a "digital divide" and help spur economic growth. Thailand is expected to reach a broadband penetration rate of 22 percent this year. By comparison, stats from September peg the U.S. rate at 90 percent.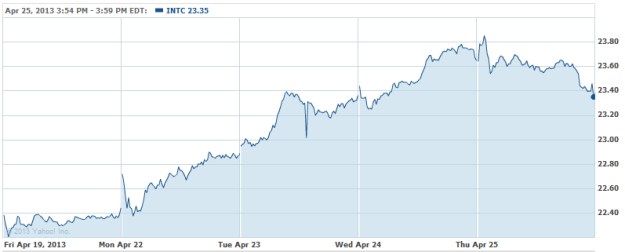 ARM Holdings Plc. (NASDAQ:ARMH): Investec has retained its Hold rating of ARM shares earlier this week, making it one of 12 firms to do so. The analyst community seems rather bullish on the company following its quarterly performance, as only three firms rate the stock a Sell, while eleven recommend it as a Buy — even one considers the shares a Strong Buy. Chip makers have boasted a strong quarter industry-wide, though the stocks tend to be more hit-or-miss in direct conjunction with the PC and smartphone markets.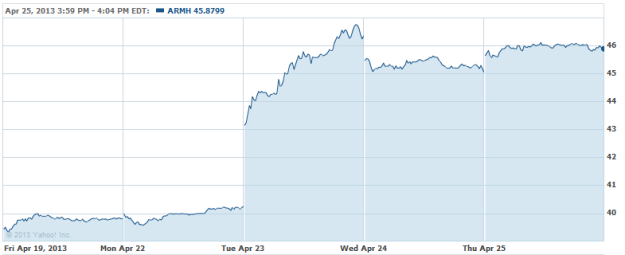 Investing Insights: Is Oracle Still a Winner?