3 Chips Stocks to Note Now: AMD Gets a Nod From Jim Cramer, Intel Could Benefit From Samsung, and Qualcomm Expands Snapdragon Lines
Advanced Micro Devices (NYSE:AMD): A favorable mention of AMD by Jim Cramer on Mad Money has sent the shares up over 4 percent on Friday, as Cramer is bullish on account of the company's Xbox One/PS4 design wins, and thinks shares are likely to get upgraded — despite the company's losses and debt. AMD has gained 52 percent so far this year, with fears of exposure to PCs aside.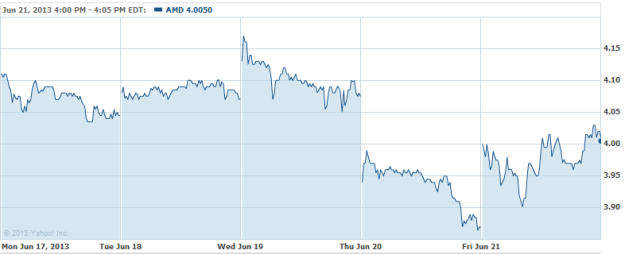 Intel Corp. (NASDAQ:INTC): Samsung's (SSNLF.PK) choice of technology could benefit Intel in a big way, as Samsung showed Thursday that is also willing to support the x86 design — a rival to its own technology that it licenses from ARM Holdings (NASDAQ:ARMH). The company's announcements included a Windows-powered tablet called the Ativ Tab 3 that uses a version of Intel's low power Atom chip line, and the Ativ Q, which runs on Intel's Haswell-based i5 architecture.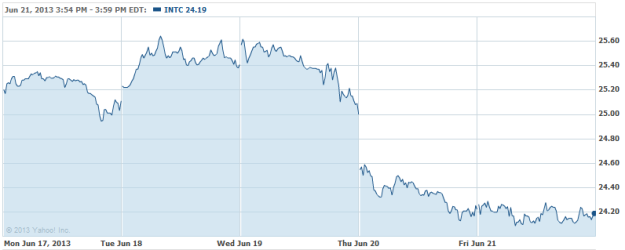 Qualcomm (NASDAQ:QCOM): In order to maintain its firm grip on the mobile market, Qualcomm is unleashing the full force of its Snapdragon line, in many forms. A new set of processors in the Snapdragon 200 range join the new 800 series processors, and another six new dual- and quad-core chips are being added to the Snapdragon 200 lineup with the intent of targeting emerging markets.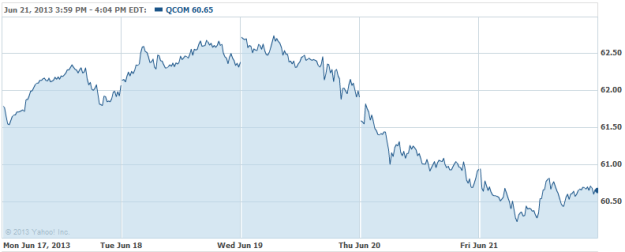 Don't Miss: Has Microsoft Ditched Its Own Cloud Software For Oracle's?