3 Chips Stocks to Note Now: ARM Holdings Gets a Boost From BMO, Intel Is on the Rise, and AMD's Ex-Employee Issues
ARM Holdings (NASDAQ:ARMH): BMO Capital is confident that ARM Holdings will continue to outperform, and expects the company to generate above-industry EPS growth, largely driven by new markets and new products. The firm thinks that the stock can rise about 30 percent over its current levels, and subsequently keeps an Outperform rating on the shares.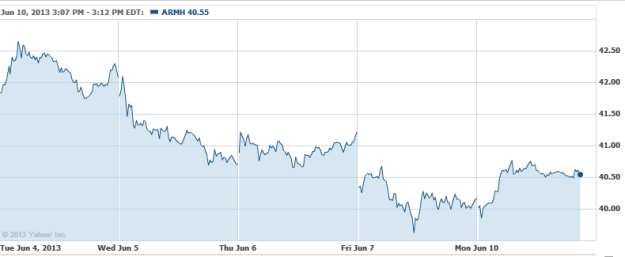 Intel Corp. (NASDAQ:INTC): As Intel continues to make headway in the mobile market, the more bearish investors are beginning to warm to the chip giant. Jefferies' Mark Lipacis, who has a Hold rating on Intel shares, has raised his price target to $27 from $24, pondering whether there is a "Wintel Resurrection" occurring, spurred by traction seen with Clover Trail and Bay Trail CPUs, in addition to the Galaxy Tab 3 score, and Microsoft's (NASDAQ:MSFT) more aggressive Windows 8 and Office pricing.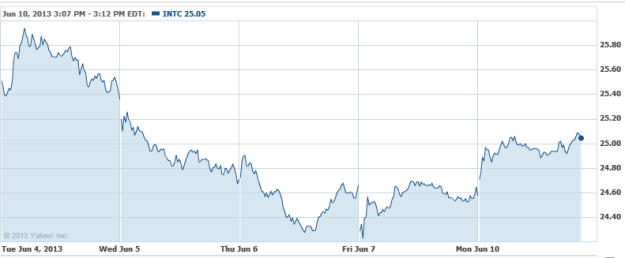 Advanced Micro Devices (NYSE:AMD): Former AMD employees who are now working with rival NVIDIA (NASDAQ:NVDA) have lost their bid to shut down a secrets lawsuit, that charges them with disclosing trade secrets and making efforts to persuade colleagues to join them. Attempts to dismiss claims of misappropriation of trade secrets and breach of contract were rejected, although the judge granted a request to throw out a claim of unfair competition.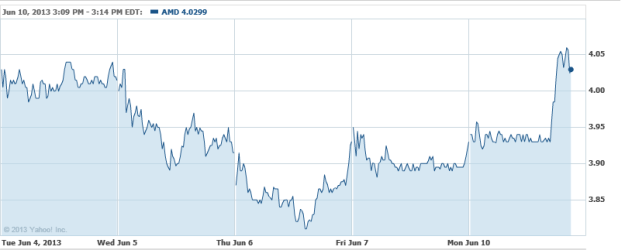 Don't Miss: Amazon Facing "Epic Battle" for CIA Cloud Services.