3 Companies Banking on Regenerative Medicine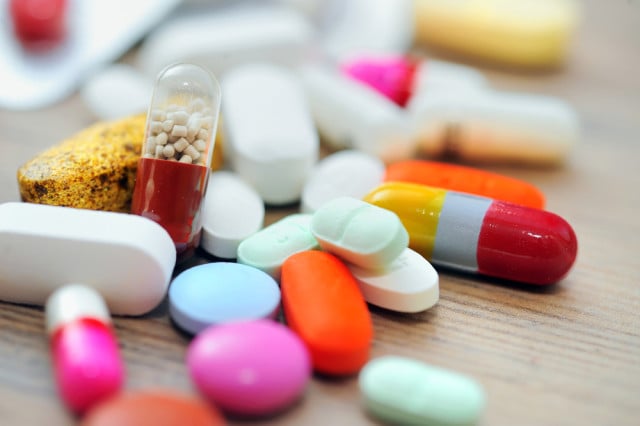 Thanks to new legislation being approved by the Upper House of Japan's Parliament in November, Japan's so-called "drug lag," specifically with respect to regenerative medicine, will likely become a thing of the past. By retooling the framework of the regulatory process for regenerative medicine products, the nation has shifted from a global drug development laggard to one of the most proactive countries on the planet aiming to safely expedite growth in the burgeoning, yet volatile, stem cell industry to meet the needs of a rapidly expanding aging population. The new laws are designed to promote innovation and could provide a clear channel to rapid commercialization that will benefit industry-leading companies like Cellular Dynamics International, Inc. (NASDAQ:ICEL), Athersys, Inc. (NASDAQ:ATHX) and Cytori Therapeutics, Inc. (NASDAQ:CYTX).
Japan's motivations are not clouded; they're concise and essentially borne out of economic necessity. With the second-largest mature healthcare market in the world, the country faces profound challenges as nearly 20 percent of its population is aged 65 years or more. By 2050, it's estimated that up to 39 percent of Japan's citizens will be older than 65, burdening the government to spend a greater portion of its budget on healthcare and pensions, while the working class contributing taxes contracts proportionately.
Prime Minister Shinzo Abe's partial solution to the problem was to have Japan's Parliament, the Diet, revamp the Pharmaceutical Affairs Law to provide a new definition for medical products containing stem cells and take a bold step to vastly accelerate bringing new regenerative medicine products to market. In short, the traditional pathway of multiple lengthy and expensive stages of clinical trials is no longer mandatory for regenerative medicine therapeutic candidates that qualify under the new framework. Under the new legislation, if small Phase I/II clinical studies can establish product safety and provide a meaningful indication of therapeutic effectiveness, accelerated approval becomes a possibility — in qualifying situations the government will grant conditional approval to commercialize the product. At that point, a post-market surveillance period will be in effect to more thoroughly delineate safety and efficacy profiles, with subsequent final approval granted at a later date, or alternatively, the potential of revocation of the approval if data shows the therapy to be inefficacious or unsafe.
If the new policy can lead to new therapeutics being available and shave the regulatory route from seven-to-ten years down to only two or three years without sacrificing safety, Abe's plan could prove transformational on multiple fronts. The plan incentivizes domestic investment and foreign companies to focus on development efforts in Japan, which has experienced a drop off in biomedical innovation and clinical activity in recent years. These effects could be good for Japanese patients, the national healthcare system and the Japanese economy. The new framework mandates studies to be conducted on Japanese people, even if in limited numbers, to ensure that any expression of efficacy or side effects are not skewed by non-native genotypes. Even more importantly, bringing new treatments to market to meet areas of unmet medical need could actually lower the cost of healthcare for the government by keeping people healthier and more productive.
It's fair to say that there are a few regenerative medicine companies that could benefit from the new initiatives in Japan, but some companies are far better aligned to capitalize more quickly. For example, those in the induced pluripotent stem cell space or those targeting specific indications with mid- to late-stage clinical trials ongoing and companies with an established presence in Japan find themselves with an upper hand.
The transformation of the way some drugs are approved and administered in Japan comes on the heels of the world putting a spotlight on induced pluripotent stem cells (or, iPSCs), a type of pluripotent stem cells derived from other cell types. In 2012, Japan's own Dr. Shinya Yamanaka won the Nobel Prize in Medicine or Physiology for his work on iPSCs, becoming the first person to genetically reprogramming ordinary human skin cells to an embryonic state, meaning that they can reproduce indefinitely and can differentiate into any cell type in the body. Using iPSCs sidesteps any ethical concerns that have been raised over the years in using human embryonic cells as well as decreases the risk of an immune system response to attack implanted cells.
Yamanaka has ties to Cellular Dynamics International, Inc. (NASDAQ:ICEL), or CDI as it's often called, as a member of the scientific advisory board of iPS Academia Japan, Inc. IPS Academia Japan — originally established to manage the patents and technology of Yamanaka's work — is the distributor of several of Cellular Dynamics' products, including iCell Neurons, iCell Cardiomyocytes, and iCell Endothelial Cells. In 2010, Cellular Dynamics was the first foreign company to be granted rights to use Yamanaka's iPSC patent portfolio.
Not only has CDI licensed rights to Yamanaka's patents, but it also has a license to use Otsu, Japan-based Takara Bio's RetroNectin product, which it uses as a tool to produce its iCell and MyCell products. Cumulatively, through its licenses and intellectual property, CDI uses iPSCs to make human heart cells, brain cells, blood vessel cells, and liver cells, as well as offering its iPSC skillset tailored to a client's needs. These human cells produced by CDI are used for in vitro and in vivo applications for drug discovery, toxicity testing, chemical safety, stem cell banking and other therapeutic research. In a highly technical and niche market, CDI has emerged as a global leader with the ability to generate iPSCs with specific disease-related genes that are invaluable to researchers across a broad array of indications.
Only a public entity since last July, CDI has a limited history of financial reporting, its bank account is full of cash from the IPO and the share structure has changed from going public, making an accurate evaluation difficult to discern. Revenue is still low (estimated by the company to have grown 25 percent year-over-year to $1.5 million in Q3), but so is CDI's market capitalization at $273 million. There are many different components to the potential growth curve for CDI, including relationships in the U.S. and other countries, but for the intents and purposes of focusing on Japan, the company could see an uptick in demand for its cells as research work expands in the country.
Shifting from research products to therapeutics, Athersys, Inc. (NASDAQ:ATHX) is another company that could also see a boon in value with development of its MultiStem technology in Japan. MultiStem is an allogeneic (donor-derived), multipotent cell therapy product manufactured from human stem cells obtained from nonembryonic tissue sources. A true "off-the-shelf" product, MultiStem has several unique qualities that separate it from other stem cell therapies, including the ability to produce millions of doses from a single donor. The cells can form into multiple cell types and have the ability to express a range of therapeutically relevant proteins and factors, resulting in reduction of inflammation, protection and repair of damaged tissue and formation of new blood vessels in areas of ischemic injury.
MultiStem is in various stages of clinical development being evaluated as a treatment for inflammatory bowel disease (or, IBD), Graph versus Host Disease (or, GvHD), acute myocardial infarction (heart attack) and ischemic stroke. There are other possibilities for MultiStem regarding neurological disease, congestive heart failure and more, but the area of ischemic stroke is particularly compelling as it pertains to Japan.
Further, the company just announced on January 9 that it has been granted some key Japanese patents for several inventions involving its proprietary cell therapy technology, including ischemic stroke and some other high need disease areas.
Although Japan has reportedly made strides in the past 50 years to reduce hypertension and strokes, the country still has the highest incidence of stroke of any First World nation. Fact is, even though strokes can happen at any age, the likelihood of a stroke increases as a person gets older. Japan is dealing with a contracting overall population and expanding elderly population, putting them at risk of elevated stroke-to-population ratios going forward.
Right now, there is only one therapy approved for a stroke, tissue plasminogen activator (or, tPA), which must be administered within a few hours to dissolve the blood clot. Given the limited time to treat, it's not hard to understand why only about 5 – 10 percent of stroke patients ever receive tPA. MultiStem, which acts to reduce inflammation and repair tissue damaged by the clot while simultaneously protecting healthy tissue that is "at risk" in the region, can potentially open that window of treatment for stroke victims from hours to days, which would reshape the standard medical care for stroke therapy as we know it today.
There's clearly incentive for Japan to be interested in addressing the stroke problem, since it is the leading cause of death and serious disability there. Investors should looking for Athersys' ongoing Phase II trial to potentially be expanded to include a Japanese clinical site or for a small-scale trial to be initiated in the country to meet regulatory requirements to expedite development of MultiStem for this indication. Whether Athersys would pursue this avenue independently or through a partnership is pure speculation, but it is notable that their Phase II trial for IBD is being conducted in partnership with Pfizer, Inc. (NYSE:PFE), a company that has a significant presence in Japan with nearly 6,000 employees, and there are likely numerous Japanese pharma companies that are interested in the area.
Cytori Therapeutics, Inc. (NASDAQ:CYTX) is a third prime candidate to benefit from Japan's new Pharmaceuticals and Medical Devices Act as it has possibly the largest cell-therapy footprint in Japan of all U.S. companies. Cytori currently generates more than half of its global revenue ($8.7 million through the first nine months of 2013) in Japan through its Tokyo-based medical subsidiary Cytori Therapeutics K.K. The company's Celution System, used for re-implantation or re-infusion of autologous (patient-derived) Adipose-Derived Regenerative Cells (or, ADRCs), is approved for use in Japan, as well as 40 other countries.
Cytori is engaged in development of clinical-grade ADRCs for chronic heart failure, burn care, soft tissue injury and sports medicines and orthopedics. Adipose (or, fat) tissue contains a variety of cells, including adult stem cells, endothelial cells, leukocytes, endothelial progenitor cells and vascular smooth muscle cells. Through multiple mechanisms of action, these cells are believed to promote healing through intracellular communication, increased circulation and by regulating inflammatory responses. Cytori also has "LipoBank," a turn-key cryopreservation system for long-term storage of adipose tissue collected through liposuction, and "Celbrush," a surgical instrument used with a syringe for delivery of an autologous fat graft.
The company has completed two clinical trials in Europe evaluating its ADRC therapy in heart failure and heart attack patients. Currently, Cytori is in the midst of the ATHENA I clinical trial investigating its cell therapy for heart failure due to ischemic heart disease and plans for the first patient in ATHENA II to be enrolled in the coming weeks. ATHENA II will double the dose of the Cytori Cell Therapy to 0.8MM cells/kg, versus 0.4MM cells/kg being dosed in ATHENA I. Data from the original trials suggests that the ADRC treatment promotes healing of damaged heart tissue, but the Phase II data from ATHENA I expected in the first half of 2014 could serve as a major catalyst for the stock and could point the country eastward towards additional research in Japan.
Understand that this is not some exclusive club and that many regenerative medicine companies can — and should — look to capitalize on the initiatives being put in motion in Japan. Industry giant Mesoblast Ltd. and its partnership with Teva Pharmaceuticals (NYSE:TEVA) certainly come to mind for potential suitors, as well as NeoStem (NASDAQ:NBS) and ImmunoCellular Therapeutics (NYSEMKT:IMUC), to name just a few, but the aforementioned companies seem to have a leg-up on competitors while arguably trading at a deep discount to potential.
The important thing is that the general thrust of the Japanese legislative changes is overwhelmingly positive for the regenerative medicine industry on the whole. It is somewhat akin to the "breakthrough therapy" designation implemented by the U.S. government in 2012, only it delivers even greater incentives by significantly shortening the pathway to commercialization. It's like a "fast track" FDA designation on steroids.
The rest of the world will be closely monitoring how the system performs with respect to maintaining the highest level of safety. Japan has long been known for its conservatism and intense regulatory scrutiny in drug development, which has limited the number of regenerative medicine clinical trials being hosted in the country, compared to hundreds in the rest of the developed world. However, based on the remarkable potential for regenerative medicine therapies to address the greatest areas of need for countries like Japan, it's both logical and laudable that Japanese policy makers have taken these steps to promote innovation and investment without sacrificing safety. Proving the model works could provide incentive for other countries to follow with similar platforms, creating a dynamic shift in drug development and possibly even bridging a disconnect in regulatory policies between countries in the future. That said, what Japan is doing is innovative and exciting, to say the least, and is affording the type of remarkable opportunities to both companies and investors that don't come along every day.
Originally written for SECFilings.com, a leading provider of SEC filings, real-time alerts, and in-depth analysis, with a team of experienced financial writers that cover quarterly/annual reports, insider trading/hedge fund activity, and IPOs, spin-offs, and other disclosures of interest identified from time to time within documents filed with U.S. regulatory agencies. SECFilings.com may be compensated for its services in the form of cashed-based compensation or equity securities in the companies they write about, or a combination of the two. For a full disclaimer, click here SECFilings.com/disclaimer.aspx.
More From Wall St. Cheat Sheet: