3 Companies Fighting to Stop Obesity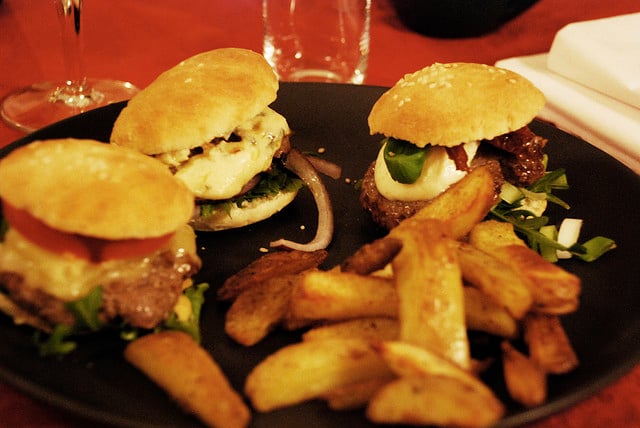 As investors look at possible industries that might thrive in the future, they may want to consider looking at companies that are attempting to treat obesity. According to the latest statistics, more than a third of U.S. adults are currently classified as obese. Medical conditions that can result from obesity include heart disease, stroke, type 2 diabetes and certain types of cancer. The cost from these deadly conditions has been estimated to be approximately $150 billion per year. The three companies below are trying to put an end to the suffering while profiting immensely at the same time.
The first company that is looking to put an end to rising obesity is Arena Pharmaceuticals (NASDAQ:ARNA). Arena is a biopharmaceutical company focused on discovering, developing, and commercializing novel drugs that target G protein-coupled receptors (GPCRs) to address unmet medical needs. The company's flagship product is BELVIQ and has already received FDA approval to be used as an adjunct to a reduced-calorie diet and increased physical activity for chronic weight management. Adults with an initial body mass index of 30kg/m2 or greater are the prime target for the drug.
Investors had been anticipating a company update regarding the BELVIQ launch in the United States and received it last month. The company announced that it had started placing full-page announcements communicating the availability of BELVIQ in major US magazines. Additionally, Arena's partner, Eisai, recently launched the Believe Everyday Support program which will provide support and savings to patients treated with BELVIQ. Investors should be paying very close attention to company announcements over the next few months to gauge the progress and commercial success of BELVIQ.
A second company looking to help those suffering from obesity is Weight Watchers International (NYSE:WTW). Weight Watchers is a global provider of weight management services. The company has helped millions of people around the world lose weight through sensible and sustainable food plans, exercise, behavior modification, and group support. The company also sponsors meetings around the world in which more than one million members attend on a weekly basis.
Despite a horrific earnings report on August 1, Weight Watchers remains a trusted brand around the world. Weight Watchers continues to be able to license its products to globally recognized firms.
The company also has an extremely strong infrastructure in place, as Weight Watchers has over 12,000 leaders who host approximately 45,000 weekly meetings. These meetings serve as a support system for the company's members and gives them an opportunity to learn more about the struggles of weight loss and methods that can be used to help combat those struggles.
A third company using an innovative approach in an effort to help curb obesity is Stevia First Corporation (OTC:STVF). Stevia First is a development-stage agricultural biotechnology company focused on the industrial-scale production of stevia. Stevia is an all natural zero-calorie sweetener that can be used as an alternative to the unhealthy sweeteners such as sugar and corn syrup. Recently, Stevia-related companies received a big boost as the product received a major advertising spot in the final episodes of "Breaking Bad."
As consumers continue to seek out healthier and more natural beverages, companies like Coca-Cola (NYSE:KO) and PepsiCo. (NYSE:PEP) should reach out to Stevia First in an attempt to use their stevia products. Each of these globally-recognized companies produces a large variety of drinks which will allow them to target an extremely wide base of customers to help get stevia a lot of exposure. Once customers realize that stevia offers the same, if not better taste than sugar, customer acquisition should come quick and cheap.
One of the main reasons why Stevia First may surge in the coming months and years is because of their recent distribution agreement signed with GAB Innovations. This marks the first retail distribution for Stevia First and a glimpse of bigger things to come. GAB Innovations has built a large and diverse network throughout Canada and has affiliate relations with U.S. marketers. This large reach should allow Stevia First to speed up their product development and help increase public awareness about the benefits of using an all natural sweetener like stevia.
As additional distribution agreements are generated, it's important to consider the large market potential that Stevia First can tap into. According to BCC Research, the market size of the sugar and sweeteners market in 2012 was $77.2 billion and is projected to reach $97.2 billion by 2017. According to one article, the World Health Organization expects that natural sweeteners can capture approximately 20 percent of that market. That would mean a potential market size of approximately $20 billion. If Stevia First could capture just 5 percent of that market, the company could likely become a billion dollar company.
Investors should keep in mind that the companies mentioned in this article carry additional risk as they try to build their products and capture additional customers. The need for additional funding could be required at some point in the future which may result in a share price adjustment. As always, investors should due their proper due diligence before investing and should always adhere to the principal of diversification.
James Ratz is a portfolio manager with Zebra Capital based out of Los Angeles. He focuses on providing actionable information to investors of all levels.
Don't Miss: Dough Raising, Yahoo Acquires Bread.