3 Dow Components That Could See Further Weakness
While the Dow Jones Industrial Average is more or less flat for the year, there have been some divergences. Stocks such as Disney (NYSE:DIS) and McDonald's (NYSE:MCD) have risen, but a couple of the more economically sensitive names have shown some significant weakness. Not only is broader market and economic weakness driving lower, but there are specific factors to respective industries that suggest that it has further downside. These stocks include Goldman Sachs (NYSE:GS), JP Morgan (NYSE:JPM), and Home Depot (NYSE:HD).
1. Goldman Sachs (NYSE:GS)
Goldman Sachs has been a lousy stock to own this year with shares down nearly 12 percent. There are a couple reasons for the stock's weakness. First, financials in general have been weak. Trading volumes are down, and fund flows have slowed as well. For a company such as Goldman Sachs that gets a lot of its revenues from trading — both for its own account and for clients — and from managing client money, these factors have likely spooked investors out of the name. Companies with large proprietary trading businesses have been hit hard because new financial regulations are making it less lucrative. Thus, companies such as Goldman Sachs are reducing the size of the business. We are also seeing investors become more defensive, and this means that they are pulling funds from Goldman Sachs managed hedge funds and other accounts.
Goldman's first-quarter revenues fell from $11.8 billion to $10.9 billion, and net income fell from $2.3 billion to $2 billion. Thus, not only is the company's business shrinking but its margins are shrinking as well. This is a potentially dangerous state of affairs for a company that is leveraged up nearly 12 to 1. Thus, despite the fact that the stock trades at just over 10 times earnings and at less than its stated book value, I think there is a lot of risk in the stock, and I suspect that shares will continue lower.
2. JPMorgan (NYSE:JPM)
JPMorgan is in a similar situation. The stock is down 8.5 percent year-to-date. Like Goldman Sachs, JPMorgan shrinking its trading business because regulations make it less appealing to operate. Furthermore, the company's asset management business is under pressure, and it will continue to be under pressure along with the stock market. Finally, unlike Goldman Sachs, JPMorgan has a substantial commercial banking business. Despite the fact that house prices are still rising, keep in mind that interest rates are falling, so the company's revenues from mortgage loans will potentially decline. Furthermore, we are seeing record all-cash home purchases, and while this benefits companies in the real estate business, the lenders are cut out of the loop.
JPMorgan trades at a less attractive valuation than Goldman Sachs, with the shares valued at 13 times earnings. It, too, trades below its stated book value, and it is also leverages at about 11 to 1. With this being the case, the company's debt obligations are high, and even a small reduction in cash-flow can jeopardize the company's ability to meet its debt obligations without selling assets. With this being the case, the company's current valuation doesn't seem so attractive, and I suspect that the stock has more downside.
3. Home Depot (NYSE:HD)
Home Depot started the year near an all time high, and so even bulls can appreciate the need for a pullback. So far, the stock is down more than 7 percent for the year despite a positive research article coming out of Barron's. The decline in the company's shares is a reflection in the company's weakening earnings and revenue. Both were down year-over-year in the quarter ended February 2 as the retail landscape weakens. While Home Depot is one of the nation's leading retailers, we must keep in mind that one that is so heavily tied into the housing market is vulnerable in this weak environment.
Furthermore, investors should find it troubling that the company is having trouble growing its sales and its earnings despite a rising housing market. We either need to presume that home buyers aren't doing as much renovation, or that the company is facing some competition. In fact if you look at Lowe's (NYSE:LOW) sales you will see year-over-year gains, which suggests that Home Depot might be losing market share.
With the stock trading at over 20 times trailing earnings, I think the bulls need to be concerned, especially since the current stock price assumes, with the company's management, a pretty rosy scenario. I suspect that the company will fail to achieve its plan for double digit earnings growth, and that investors will be disappointed and continue to sell shares. With this being the case, Home Depot remains a sell.
Meanwhile, there is still a lot of uncertainty in the economy and in the larger market. The momentum stocks that led the market higher in 2013 are coming off their highs, and many of the assets that are performing are considered defensive, or they performed poorly in 2013 and are bouncing back. In all likelihood, these trends are going to continue.
In an earlier article, we took a look at some assets that investors should consider adding to their portfolios on weakness. Here's a recap:
---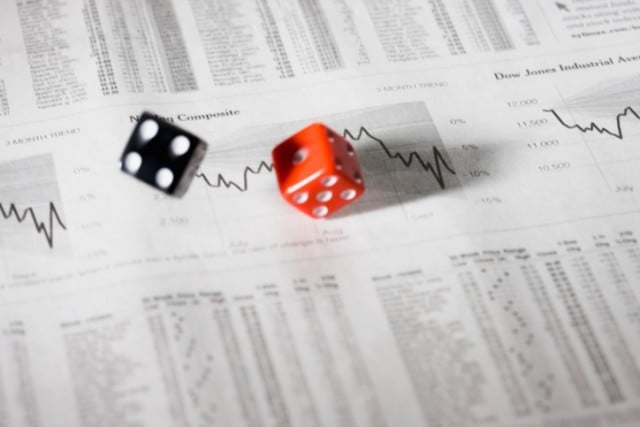 1. Mosaic Co. (NYSE:MOS)
Mosaic shares are up over 3.6 percent for the year, although this is after a lousy 2013. The company suffered from a decline in fertilizer prices that has been a major headwind over the past couple of years. The stock plummeted last summer when the Eastern European potash cartel broke up, which threatened to hit potash prices.
However, Mosaic was prepared for the weakness. It held a lot of cash and it didn't have a lot of debt. As a result, it was well positioned to buy back its own stock and depressed fertilizer assets on the cheap. At the beginning of 2014 it finalized its deal with CF Industries (NYSE:CF) to buy that company's phosphate mine, and it also bought back $1.7 billion worth of stock.
Earnings have been weak on a year-over-year basis, but the company's growth and fiscal discipline have substantially mitigated this weakness considering the decline in fertilizer prices. As a result, the company is extremely well positioned to benefit as agricultural commodity prices rise and as investors become interested in fertilizer stocks once again.
2. Altria Group (NYSE:MO)
Tobacco may not be as sexy as social media, but it is working this year. The nation's leading producer of tobacco products, Altria Group, has risen 5 percent for the year. The company trades at just under 16 times earnings and it pays a 4.7 percent dividend. Both metrics make the stock extremely appealing relative to the S&P 500. The company should be able to provide investors with stable income for years to come, as it has universal brand recognition (Marlboro), and it has incredible pricing power — net profit margins topped 21 percent last quarter. Investors are looking for safety and they are looking for yield, and Altria Group provides both.
Investors who are concerned about a weakening dollar might want to consider Philip Morris (NYSE:PM) instead. The company sells products throughout the world, and so it is a good way to place a bet on a weakening dollar while collecting a nice dividend.
3. iShares Barclays 20+ Year Treasury Bond ETF (NYSEARCA:TLT)
Treasuries ended 2013 on a low point, and investors were absolutely convinced that interest rates had to rise. It didn't matter what your outlook on the economy was. If you were bullish, then there was gong to be a great rotation out of bonds and into stocks. Also, a bullish stance meant that the Federal Reserve would stop buying bonds, which meant that demand would weaken. If you were bearish, then inflation was supposed to make bonds unattractive, particularly to our biggest foreign creditors, such as China and Japan.
Despite this, the bond market has been stair-stepping higher, and the TLT has risen 11 percent for the year excluding dividend payments. I suspect that this is going to continue as investors become more concerned about economically sensitive stocks. While they will still likely bid down the dollar and bid up commodity prices, this doesn't necessitate that bond yields rise. The Federal Reserve is still buying a lot of bonds, and while Chinese buying has declined, the People's Bank of China cannot simply sell all of its bonds in order to stockpile commodities, even if that is its long-term goal. With this being the case, Treasuries remain an excellent contrarian bet that will continue to work.
Disclosure: Ben Kramer-Miller is long shares of Mosaic Co. and CF Industries.
More From Wall St. Cheat Sheet: