3 Dow Members That Need to Raise Their Dividends
Companies in the Dow Jones Industrial Average have been selected for this index in part because of their long histories of generating consistent profits and returning capital to shareholders. However, a couple of newcomers to the Dow — as well as one company that has been a part of it for a while — focus too much capital on stock repurchases and not enough on dividends.
Now stock repurchases aren't necessarily a bad thing. In fact, stock repurchases have a tax advantage over dividends insofar as dividends are taxed whereas a share buyback program is a way for companies to return capital to shareholders that isn't taxed. But dividends attract investors who need income. Also, a dividend signifies confidence in earnings. While a share repurchase program can be eliminated or suspended, a company's devotion to its dividend is far more binding. Thus, as an investor, I want to see companies with strong histories of profitability such as the three I'm about to mention devote more capital to dividends. I think it will engender more shareholder confidence and attract a new class of investors.
1. Visa
Visa (NYSE:V) is a new Dow component, and considering its integral role in the U.S. and global economy, this selection is justified. The company is extremely profitable, it has high margins, and it is growing its eanings in the double digits. However, while it has a history of paying a dividend and raising it, the dividend is way too low compared to its profitability. Right now, it is about $1.60/share, or 0.8 percent. This is less than 20 percent of its profits despite the fact that Visa has limited capital expenses and steady income. The company can easily raise its dividend 30 percent – 50 percent and the only change it will have to make is to reduce the amount of stock it is repurchasing. If it does this, it will still have a fairly small dividend, but considering its growth it will be able to raise it regularly, and it will benefit long-term shareholders while attracting income investors.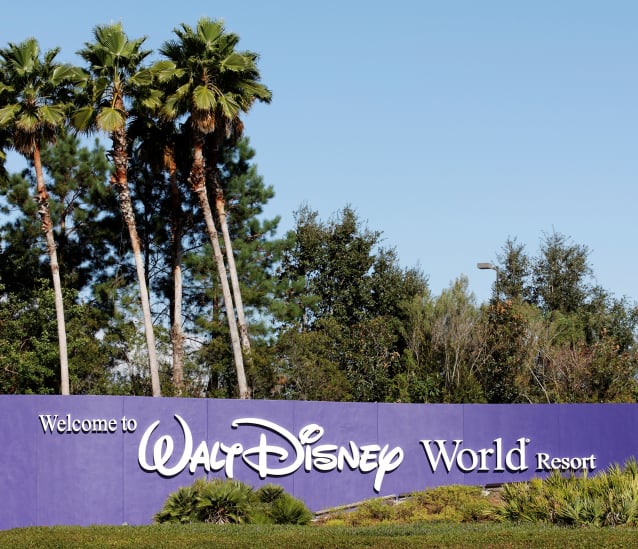 2. The Walt Disney Company
Disney (NYSE:DIS) has been a Dow component for many years, but its dividend is still paltry at just over 1 percent. Furthermore, it pays an annual dividend rather than a quarterly dividend. This is unusual for an American company. Disney does a great job of returning capital to shareholders, but like with Visa, this mostly comes in the form of stock repurchases. With shares near an all time high, this may not be the best use of shareholder capital. Still, the company spends nearly 3 times as much money on share repurchases than on its dividend. It could therefore easily double its dividend so that it is bigger than that of the S&P 500, and yet it will still have plenty of capital to repurchase shares.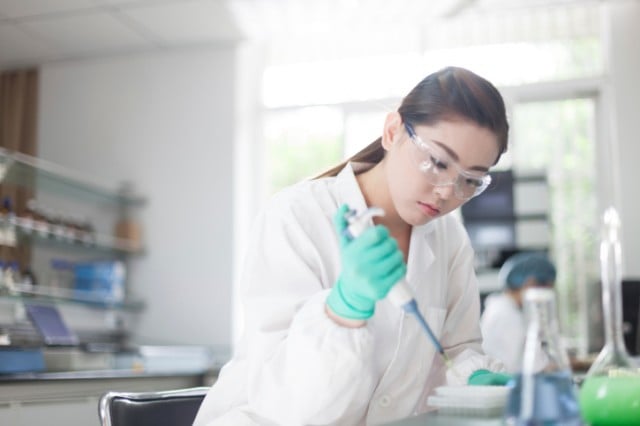 3. UnitedHealth Group
UnitedHealth (NYSE:UNH) is another new Dow component. It is by far the least expensive company I list here on a price to earnings basis with a 13 P/E ratio. Yet at the same time it is paying just a 1.5 percent dividend. Like with Visa and Disney, UnitedHealth's management prefers stock repurchases to dividends, and maybe that makes sense with the company trading at a relatively low P/E ratio. But at the same time, the company has a lot of income coming in and there is no reason why it can't devote more money to its dividend. It should at least raise it to 2 percent so it exceeds the aggregate dividend of the S&P 500. Not only would it attract income investors, but it would be a statement to the market that management is confident in the company's income going forward. This is a big deal considering that healthcare companies are having to deal with big changes stemming from Obamacare.
Earlier, we took a look at those Dow components that don't just pay dividends, but also raise them regularly. While this doesn't necessarily mean that they will be good investments long-term, these stocks are a good place to start if you are looking to add quality income-generating businesses to your portfolio.
Let's review some names that have raised their dividends for at least 50 consecutive years.
1. Coca-Cola
Coca-Cola (NYSE:KO) has raised its dividend for 50 consecutive years. It pays a 3 percent dividend, which is much larger than the S&P 500's aggregate yield, which doesn't even breach 2 percent. It is a favorite stock of Warren Buffett who likes to say that while he doesn't know what the stock will do this year, he knows that it will be selling more Coke in 20 years than it is selling now.
Right now, the stock appears to be somewhat expensive trading at nearly 22 times earnings. This is in-line with the S&P 500, but in general stocks are pricey now. The stock appears to be especially expensive considering that it reported an 8 percent profit decline in the most recent quarter. Nevertheless, Buffett is probably right, and when we consider that Coca Cola's profits will probably be much higher in 20 years than they are today, we can justify owning the stock. But given my current valuation concern, I want to wait for a better entry point.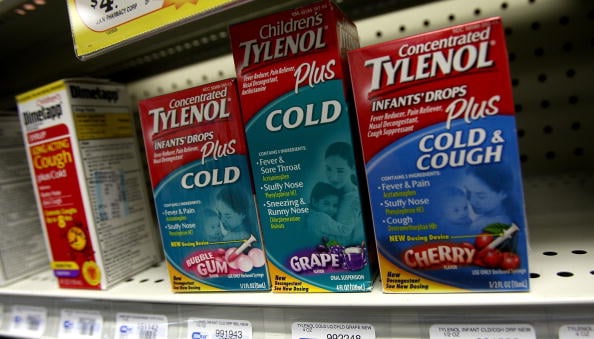 2. Johnson & Johnson
Johnson & Johnson (NYSE:JNJ) is America's largest healthcare company with a valuation of $285 billion. Like Coca-Cola, it has been raising its dividend 50 years running. Right now it pays a 2.75 percent yield. The company looks like it is unstoppable. After stagnating for a few years, it looks as if J&J is finally growing its earnings again. This means that it will have more money for dividend raises and share repurchases.
Right now, the stock trades at just under 20 times trailing earnings, which is relatively inexpensive considering that J&J is a defensive company to own, and given that it is growing its earnings. Going forward, analysts expect this growth to continue, and the stock trades at just 16 times next year's earnings estimates. With this being the case, J&J seems like a buy right now.
The only trouble is the recent strong price performance. The stock has bucked the weak stock market and is up over 10 percent for the year. With that being the case, it might be wise to wait for a pullback. But given this company's history of execution and shareholder friendly policies, this is a company to hold for the long haul.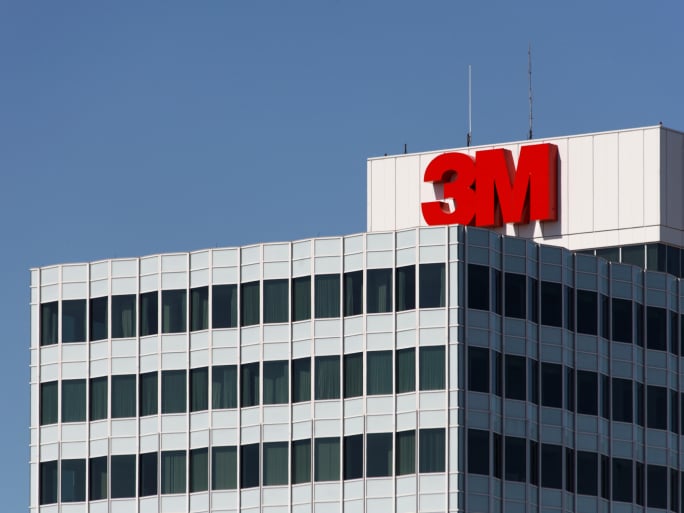 3. 3M
Formerly the Minnesota Mining and Manufacturing Company, 3M (NYSE:MMM) has raised its dividend an incredible 55 years running. The shares yield 2.5 percent currently, and the company has room to continue to raise its payout.
While I generally don't like conglomerates — as I prefer managements to specialize in a particular industry — 3M is one to keep an eye on. The company has slow, yet steady income growth. It also repurchases its own stock so this growth is compounded on a per-share basis. Year-over-year, earnings growth came in at 7 percent in the first-quarter, which is commendable considering the lack of earnings growth seen in several large cap stocks. This growth is expected to continue as well. The company trades at 20 times trailing earnings, but at just 16.5 times 2015's earnings estimates. If the company can grow its earnings at this pace then it is inexpensive, although as an industrial company its earnings are vulnerable to the downside in a recession. But given this, 3M's long-term strength makes it just the sort of company you want to buy in the midst of a recession.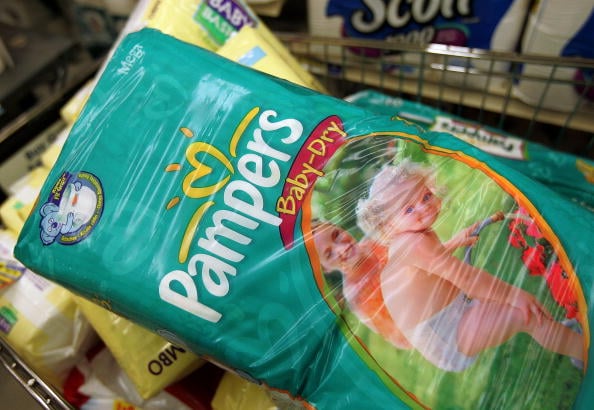 4. The Procter & Gamble Company
Of all the Dow stocks, the one that has raised its dividend for the most consecutive years is Procter & Gamble (NYSE:PG), which edges 3M out by two years. This is one of the highest quality companies for long term investors to consider. It owns a portfolio of some of the world's best known brands from Pampers to Swiffer to Gillette. It also pays a 3.1 percent dividend, and it has room to raise it.
Unfortunately, quality comes at a price. P&G shares trade at over 22 times earnings despite the fact that recently the company hasn't been growing its earnings. While some of this lack of growth is due to the strong dollar and the fact that P&G gets most of its sales overseas, I still think that the stock is pricey at $82/share. This is definitely a stock worth buying on weakness, especially if this weakness is due to an economic slowdown — people don't stop shaving or brushing their teeth in a recession.
Disclosure: Ben Kramer-Miller is long Visa.
More From Wall St. Cheat Sheet: