3 Earnings Releases You Must Know Now
Coca-Cola Co. (NYSE:KO) released its earnings report for the fiscal third quarter Tuesday and disappointed investors by falling short of revenue expectations.
Quarterly revenue rose 1 percent to $12.34 billion, but analysts had been expecting $12.41 billion. The world's largest soft drink maker, which does the majority of its business outside of the U.S., says that a stronger U.S. dollar and a consumer preference for lower-priced drinks in the Europe and Asia markets are to blame for the revenue shortcomings.
Catalysts are critical to discovering winning stocks. Check out our newest CHEAT SHEET stock picks now.
Because so much of its sales are generated overseas, shifts in currency values can have uncontrollable effects on Coca-Cola's bottom line. Currency factors trimmed 5 percentage points of growth from net revenue in the third quarter.
However, the quarter wasn't all bad for Coca-Cola. Net income came in at $2.31 billion, or 50 cents per share, which is up from last year's third-quarter net income of $2.22 billion, or 48 cents per share. Both revenue and profit rose in the North American market, while worldwide sales volume rose 4 percent.
Still, the problems ultimately came from Europe and the Pacific, where revenue dropped 8 percent and 4 percent, respectively, due to a higher percentage of sales of lower-priced beverages.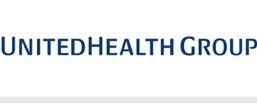 UnitedHealth Group (NYSE:UNH), on the other hand, shared its third-quarter earnings to a much happier tune. The healthcare plan provider saw its net income leap 23 percent as a result of strong enrollment gains.
For the third quarter that ended September 30, UnitedHealth smashed analysts' expectations and earned $1.56 billion, or $1.50 per share. Compare that number to the $1.34 per share analysts had originally forecast and the $1.27 billion, or $1.17 per share, that the company reported for the same quarter one year ago.
While revenue did rise 8 percent to $27.3 billion, that figure actually fell short of the analysts' $27.58 billion expectation, according to FactSet.
In light of the strong quarter, UnitedHealth adjusted its expected earnings for the fiscal 2012 years to $5.20 to $5.25 per share. It had initially expected per-share earnings of $4.90 to $5.00 per share.
Finally, Goldman Sachs (NYSE:GS) announced strong third-quarter earnings and revenue that also beat analysts' expected marks.
Revenue for the quarter soared to $8.35 billion from $3.59 billion just a year ago. Excluding items, per-share earnings came in at $2.85, compared to the estimated $2.12 per share.
"This quarter's performance was generally solid in the context of a still challenging economic environment," CEO Lloyd C. Blankfein said.
Goldman also bumped its dividend up 8.7 percent to 50 cents per share from 46 cents per share.
Don't Miss: Goldman Sachs Earnings: Swings Up, Topping Expectations on Double Digit Revenue Growth.