3 Energy Stock Stories To Evoke Weekend Investment Chatter
Royal Dutch Shell (NYSE:RDSA): Closing price $64.91
On Monday, Shell will begin compensation negotiations with lawyers who represent thousands of Nigerian villagers affected by two major oil spills in the Niger River delta. Some 15,000 residents of Bodo, in Nigeria's southern Rivers State, are seeking millions of dollars in compensation from the 2008 spills, that were caused by pipeline ruptures. Shell has admitted liability for the spills but disputes the amount of oil spilled and the extent of the damages. The discussions are set to begin Monday in Port Harcourt, the capital city of Rivers State.
Are these stocks a buy or sell? Let us help you decide.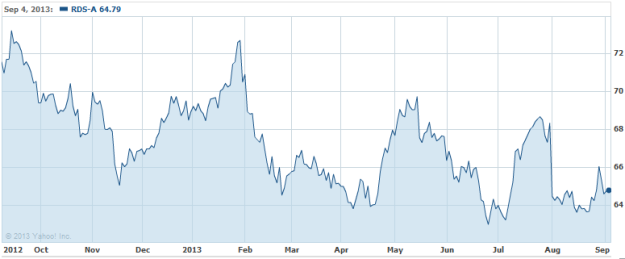 BP (NYSE:BP): Closing price $41.82
On Friday, BP won an appeal to step up an ongoing legal battle regarding a $9.6-billion resolution connected with the 2010 Deepwater Horizon disaster. Circuit Judge E. Grady Jolly scheduled oral arguments in the case to commence the week of November 4 — a move interpreted as increasing the pressure on Americans who filed a class-action suit contending that BP should pay more to businesses and  individuals impacted by the spill. The oil giant argues that the plaintiffs overstated the financial impact, and disputes the settlement amount. Back in June, BP took out ads in major newspapers claiming that "trial lawyers and some politicians" coaxed businesses to submit claims for inflated or nonexistent losses, and it now trying to avert payments until an appeal can be heard.
Are these stocks a buy or sell? Let us help you decide.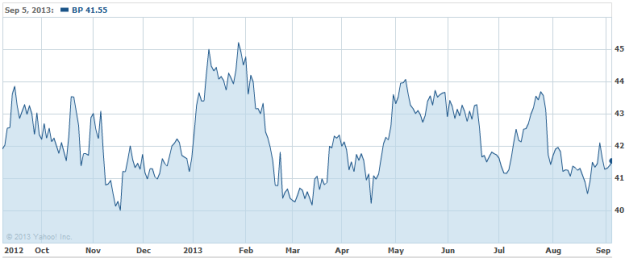 Gastar Exploration Ltd. (AMEX:GST): Closing price $3.51
Gastar Exploration will pay $187.5 million for a controlling interest in an oil and gas project in central Oklahoma. The firm will purchase a 98.3-percent working interest and 80.5-percent net revenue interest in 24,000 acres of the West Edmund Hunton Lime Unit. The land is close to other property that Gastar bought earlier in 2013 from Chesapeake Energy Corp. (NYSE:CHK). The property is producing some 1,200 barrels of oil, 2.7 million cubic feet of natural gas, and 428 barrels of natural gas liquids per day, according to Gastar.
Are these stocks a buy or sell? Let us help you decide.