3 ETFs for International Investors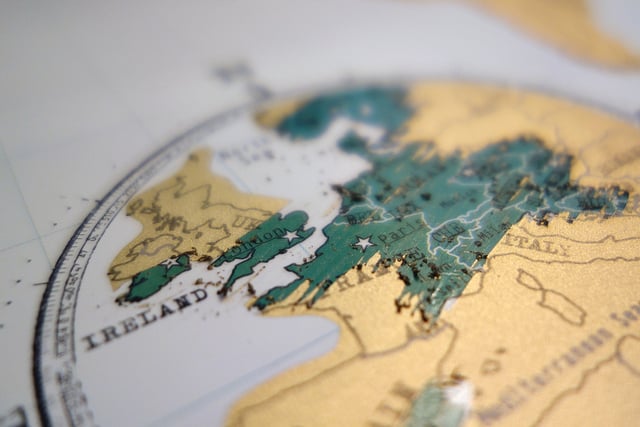 Recently I wrote an article in which I explain the reasons why you should invest abroad. These reasons included:
Demographics: There are countries out there with young and rapidly growing populations that will drive economic growth at a rate that exceeds American growth.
Valuations: There are foreign stock market indexes that trade at incredible discounts to the U. S. stock market.
Regulations/Taxation: While America is considered the home of capitalism there are many countries out there that are trending toward capitalism as exemplified by their low tax rates.
Given these points I think investors should have a sizable portion of their portfolios in foreign stocks. In this article I point out three ETFs that I think investors should buy if they are interested in investing abroad. Before I list them, however, I should note that these are small-cap ETFs. Small-cap companies may be somewhat riskier, but they are also the best way for investors to get exposure to the national economies of foreign countries. Large-cap funds will contain global companies. For instance Royal Dutch Shell (RDS.A) is a Dutch company, but it isn't a good way to get exposure to the Dutch economy because it is a global oil company. Small cap stocks are also generally less expensive and therefore more attractive.
1. Guggenheim China Small Cap ETF (NYSEARCA:HAO)
HAO trades at just 10.7 times earnings and 1.2X book value. This is an incredibly inexpensive fund that consequently has limited downside risk and leverage to China's development into a global superpower. China has a relatively young population that is growing in number and in economic output.
While there are perpetual fears that China is "slowing" (what is really meant is that they are not growing as fast) or that their government lies about their statistics the fact remains that long term the Chinese economy is going to be the most significant in the world. Unlike in the developed world its citizens save a significant portion of their income, and it is a net creditor nation. Furthermore, despite recent setbacks the Renminbi is slowly yet surely appreciating against the U.S. dollar, and given that China is rapidly accumulating gold, I suspect that the Renminbi will be backed by gold in a few years. There will be setbacks in the Chinese economy and in Chinese stocks, but they should perform extremely well in the long term.
2. The Market Vectors Russia Small Cap ETF (NYSEARCA:RSXJ)
Russian stocks are among the cheapest in the world. The RSXJ trades at just 8 times earnings and at slightly more than book value. The fund has performed very poorly this year as investors have been fire-selling Russian stocks, but if you take a longer-term view Russian stocks have done incredibly well over the past ten to fifteen years or so. In part this is due to rising commodity prices, but a lot of it has to do with the fact that Russia has been slowly but surely trending toward free markets. Evidence of this is Russia's corporate tax rate of just 20 percent. Russia also has relatively high interest rates, and it has been accumulating gold in order to generate interest in the Ruble. Finally, the Russians are making deals with the Chinese, who need Russian oil and gas, and the Russian economy should benefit as a result.
Despite the recent downward price movement in Russian stocks they seem to have made a bottom, and the RSXJ is now in an uptrend. While volatility is probably here to stay the long-term trend in Russian stocks will be higher as investors stop ignoring this incredible opportunity.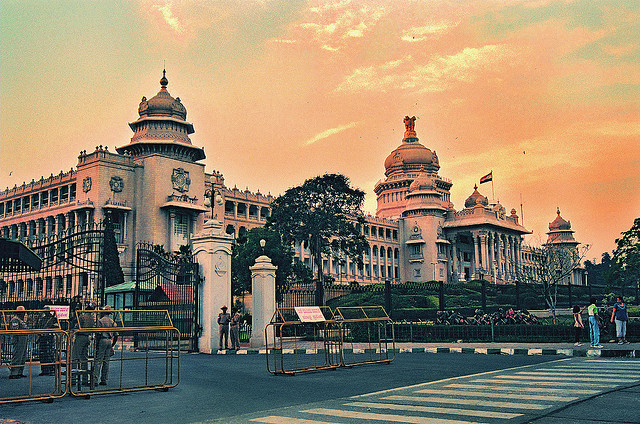 3. The Market Vectors India Small-Cap ETF (NYSEARCA:SCIF)
This has been one of the best performing ETFs of the year, with gains approaching 70 percent. Nevertheless the fund is down substantially in the past few years as investors fled India fearing a currency crisis, overpopulation, and poverty. There is no doubt that India has its problems. But if you look at the broader picture you will see a country that is growing rapidly and that has as young and growing population. Indians are also paving the way for technological innovations. This makes the SCIF very intriguing at just under 14 times earnings and at just 1.2 times book value. The only issue I have is that the fund is heavily skewed toward financials, industrials, and consumer discretionary stocks. Nevertheless Indian stocks in the aggregate should benefit as the nation develops in the coming years.
Note that this fund has risen substantially in a very short period of time, and so you should probably wait for a pullback before committing any capital to SCIF.
Disclosure: Ben Kramer-Miller is long RSXJ.
More From Wall St. Cheat Sheet: