3 Financial Stock Stories to Close the Trading Week
Wells Fargo & Co. (NYSE:WFC): Closing price $39.88
Subsequent to the release of new rules by the Office of the Comptroller of the Currency, Well Fargo and Citigroup (NYSE:C) have suspended the broad majority of their foreclosure sales in several. The sudden slowdown was in reaction to the OCC's release of minimum standards for foreclosure sales in April, which typically mark the final act in the foreclosure process. Meanwhile, the Federal Reserve issued identical guidance to the banks which it oversees, thus making the guidelines universal for the industry. However, JPMorgan Chase (NYSE:JPM) has since resumed its normal volume.
Are these stocks a buy or sell? Let us help you decide.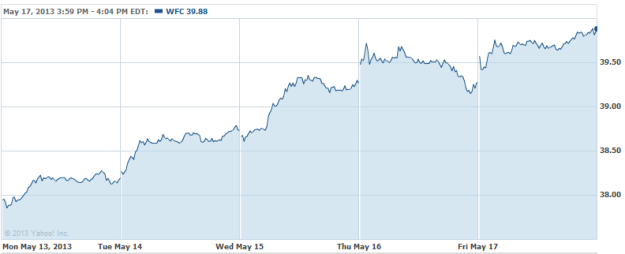 Goldman Sachs Group (NYSE:GS): Current price $158.18
On Friday, Goldman Sachs Asset Management reported the launch of the Goldman Sachs Multi-Manager Alternatives Fund, which offers exposure to an array of alternative and non-traditional investment strategies inside the convenient structure of a mutual fund. It is anticipated that the Fund will invest in a wide range of strategies, among which include dynamic equity, equity long-short, event-driven and credit, relative value, tactical-trading, and opportunistic fixed income strategies.
Are these stocks a buy or sell? Let us help you decide.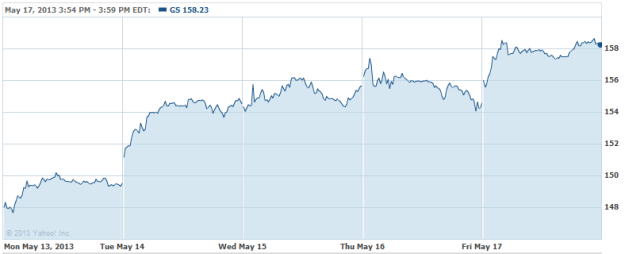 SunTrust Banks (NYSE:STI): Closing price $31.88
SunTrust has won a court order on Friday blocking a hedge fund from going forward with a $13-million arbitration in regards to mortgage-backed securities. United States District Judge Naomi Reice Buchwald in Manhattan disallows Turnberry Capital Management from pushing a securities arbitration before the Financial Industry Regulatory Authority. The ruling represents the most recent in a series of lawsuits filed by banks that are challenging the ability of investors with large damage claims to have their cases heard by FINRA, which is a Wall Street industry-funded group.
Are these stocks a buy or sell? Let us help you decide. Check out our Stock Picker Newsletter now.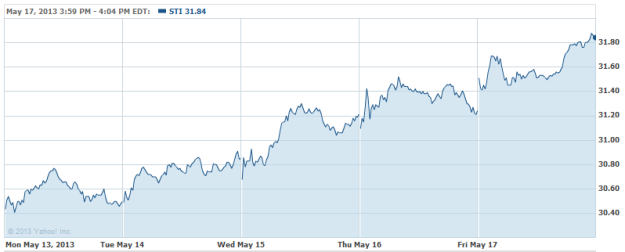 Don't Miss: The Student Debt Bubble Reaches a New Record.