3 Health Stocks That Ended The Week On A Bad Note
A couple of drug companies have grim outlooks thanks to patents expiring on popular drugs, while one company's innovation has come under heavy scrutiny. All three face tough times ahead…
Teva
Jim Cramer believes that Teva Pharmaceuticals Industries (NYSE:TEVA) is, "a drug company you absolutely need to avoid." Despite the Mad Money host being bullish on Teva a few years ago, he has since advised to stay away from the company and instead purchase stock in rivals Merck (NYSE:MRK), Johnson & Johnson (NYSE:JNJ), or GlaxoSmithKline (NYSE:GSK).
The reason for Cramer's pessimistic view of Teva, he says, is that the company is going to be on the wrong side of a crucial patent in the next year. Its biggest drug, Copaxone, did $3.8 billion in sales last year, but the drug is about to face stiff competition from Biogen, which has a rival drug for multiple sclerosis.
"Teva is about to fall off a gigantic patent cliff, as other generic drug makers swoop in to copy Copaxone and crush the price of a drug that now represents nearly a fifth of the company's sales," Cramer said. "Teva is now on the other side of the patent expiration game, and I'm sure they don't like it one bit."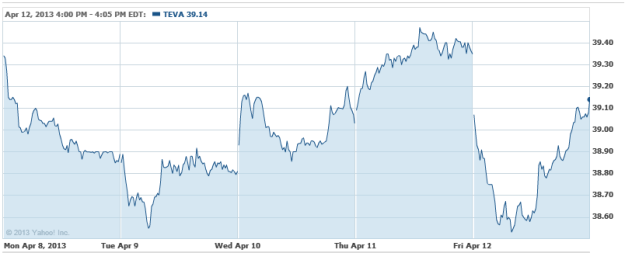 Eli Lilly
Similarly, Eli Lilly (NYSE:LLY) has announced that it will lay off 30 percent of its sales force due to the loss of patent protection on its two highest selling drugs. Cymbalta, an antidepressant, loses U.S. patent protection in December, and then an osteoporosis treatment, Evista, will face generic competition come March. Together the two drugs accounted for $11.8 billion in U.S. sales last year, 43 percent of the company's total.
A spokesman said that Eli, "will move to a smaller structure that is more directly aligned with our business realities—along with the realities our customers face, and the way they want to interact with us."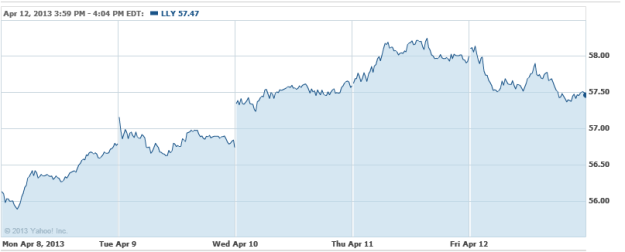 Intuitive Surgical
The Colorado Medical Board has filed 14 counts of unprofessional conduct against a surgeon using Intuitive Surgical's (NASDAQ:ISRG) da Vinci robot. Intuitive's centerpiece da Vinci robot has come under recent scrutiny, as critics such as the American Congress of Obstetricians and Gynecologists question whether the device is any better than conventional means in a surgery.
"Robotic surgery is not the only or the best minimally invasive approach for hysterectomy," Dr. James T. Breeden said in a prepared statement on the ACOG web site. "Nor is it the most cost-efficient. It is important to separate the marketing hype from the reality when considering the best surgical approach for hysterectomies."
Additionally, the U.S. Food and Drug Administration says it is looking into reports about mishaps with the da Vinci units and checking that surgeons are not being unfairly pressured to use them.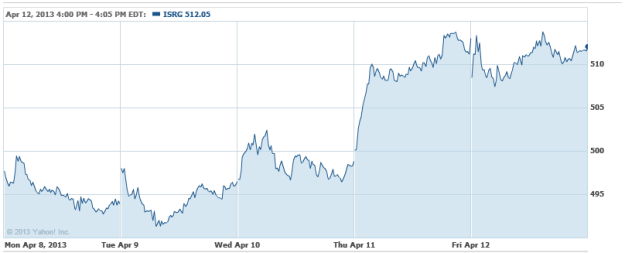 Investing Insights: Does Celgene Support All-Time Highs?