3 Healthcare Stock Stories Not To Be Missed
Luminex Corporation (NASDAQ:LMNX): Closing price $16.12
On Monday, Luminex said that it has received FDA clearance of its Magpix instrument, with its xTAG Gastrointestinal Pathogen Panel. This marks the first clinical assay to be approved on the instrument. xTAG GPP is the first American IVD-cleared test that can at once detect 11 common viral, bacterial, and parasitic causes of infectious gastroenteritis from a single patient sample.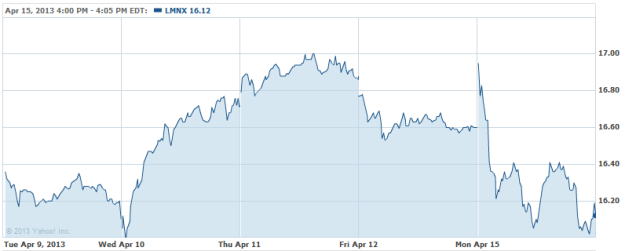 Discovery Laboratories (NASDAQ:DSCO): Closing price $1.85
The firm reported that the FDA has requested clarification and provided recommendations regarding the recently-updated product specifications for Surfaxin.  Discovery Labs will give a response to the FDA within two months. FDA procedure allows up to four months for review of the information provided;  if its plan is successful and the agency agrees with the response, Discovery Labs expects to go forward with the commercial introduction of Surfaxin in the fourth quarter of 2013.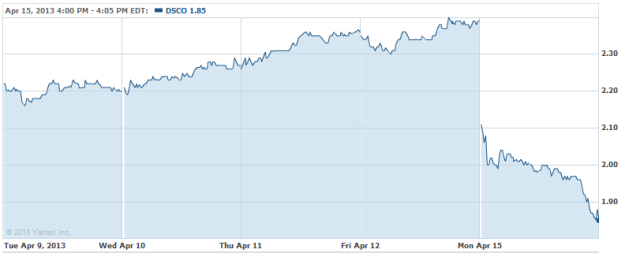 Acorda Therapeutics (NASDAQ: ACOR): Closing price $35.50
Acorda announced that a proof-of-concept trial found dalfampridine extended release tablets, marketed as Ampyra (dalfampridine) Extended Release Tablets, 10 mg, improved walking for persons suffering from post-stroke deficits. Post-stroke deficits refer to chronic neurological deficits, like impaired walking, motor and sensory function and manual dexterity that persist in people who have had a stroke.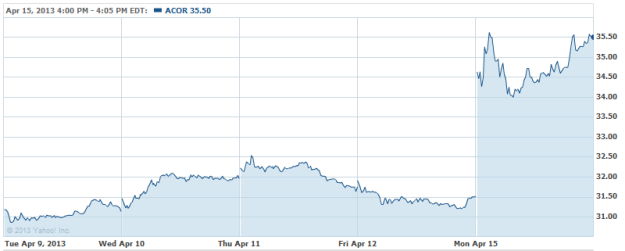 Investing Insights: Is Merck Overvalued?