3 Healthcare Stock Stories Recommended for Investment Wellness
Novo Nordisk A/S (NYSE:NVO): Closing price $173.59
The Danish drug insulin producer Novo Nordisk has received a licence application approval in the United States for its haemophilia drug Novoeight. The firm said that the FDA had okayed its Biologics License Application for the drug, and expects to launch Novoeight soon after April 2015 in the United States.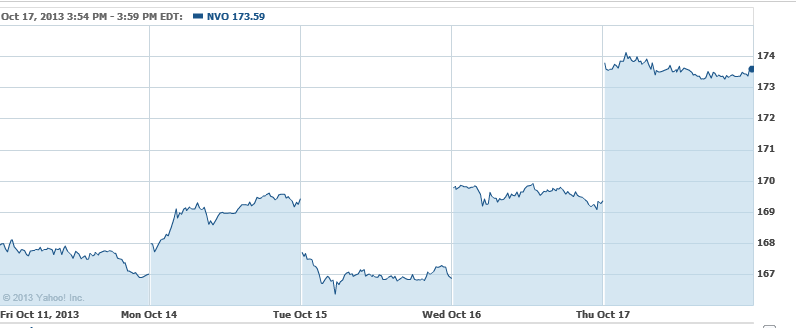 ARIAD Pharmaceuticals Inc. (NASDAQ:ARIA): Closing price $4.50
A JPMorgan survey indicates that 59 percent of physicians said that they do not expect changes concerning the use of Inclusig during the next 6-12 months, and 22 percent expect increased usage. The majority of doctors percieve Inclusig safety as moderately worse than Novartis's Tasigna, and a few think it is significantly worse. Moreover, the survey implies that doctors are not as worried about safety as are investors. The survey sample size was 27.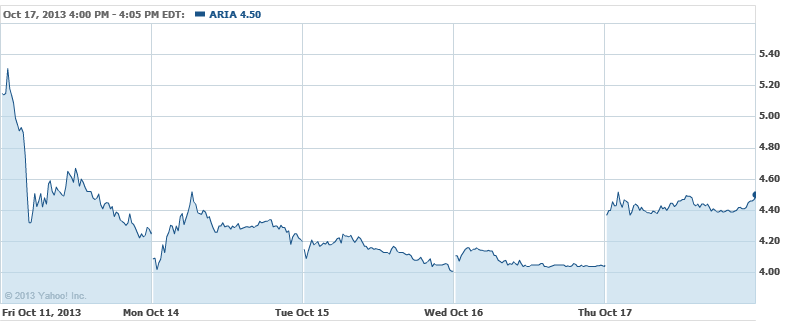 ZIOPHARM Oncology Inc. (NASDAQ:ZIOP): Closing price $5.18
ZIOPHARM and Intrexon Corp announced on Thursday scheduled poster presentations at the 2013 AACR-NCI-EORTC International Conference on Molecular Targets and Cancer Therapeutics, October 19 to 23, in Boston. The conference is a joint meeting of the American Association for Cancer Research, the National Cancer Institute and the European Organisation for Research and Treatment of Cancer. The presentations will emphasize studies conducted jointly between ZIOPHARM and Intrexon, as part of an exclusive Channel Collaboration to research, develop, and commercialize novel in vivo DNA- and cell-based oncology therapeutics, employing different approaches, regulated by Intrexon's proprietary RheoSwitch Therapeutic System platform.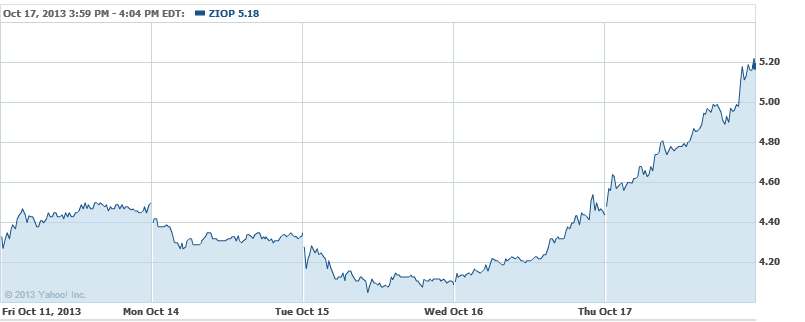 Don't Miss: Is the CEO of T-Mobile Dropping iPad Hints?