3 Healthy Foods Companies That Will Make Your Portfolio Green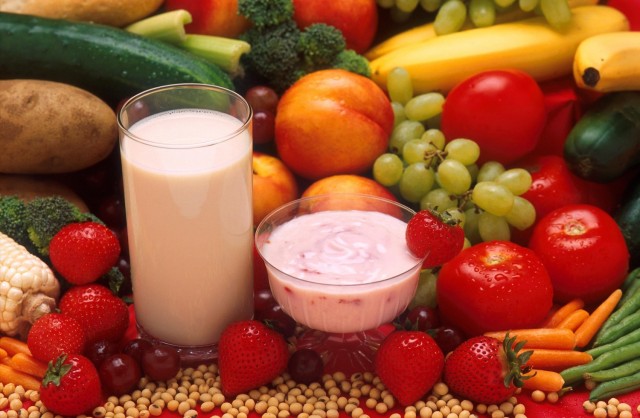 As investors try to determine which industries will prosper over the coming decade, they may want to consider companies focused on reducing the rampant obesity that is costing the U.S. hundreds of billions of dollars per year. In an effort to reduce the burden on society, several companies are developing unique and effective ways to encourage people to eat and drink healthier. Three companies making great strides in the healthy food and beverage industry are Panera Bread Co. (NASDAQ:PNRA), Stevia First Corp. (STVF.PK), and SodaStream International (NASDAQ:SODA).
Panera Bread is likely already very familiar to almost all investors. With more than 1,230 locations nationwide (and in Canada), Panera Bread has been able to successfully grow its business while staying true to its focus of offering a comprehensive meal of healthy choices for every meal.
Health Magazine recently ranked Panera as the healthiest fast food restaurant in the country. Marisa Moore, a registered and licensed dietician with a unique background in clinical nutrition, has worked closely with many of the largest food companies in the country. Her goal is to help clients improve health outcomes in overall wellness, weight management, diabetes, high cholesterol, blood pressure, and heart disease. When it comes to Panera Bread, Moore said, "Variety makes it easy for everyone to choose healthy."
As a result of developing delicious products aimed at the health-conscious customer, Panera Bread Co. has developed one of the strongest businesses in the country. Over the past five years, shares of Panera have soared by 250 percent. The stock performance is likely a product of the company being able to systematically grow its revenue year after year. In 2010, Panera Bread generated $1.54 billion in revenue. In 2011, that number jumped to $1.82 billion. And in 2012, Panera sold $2.1 billion worth of food products. Those revenue numbers represent average annual revenue growth of approximately 16.5 percent.
Investors should be encouraged by the future prospects of Panera Bread, as the company has been able to develop a diversified menu, which has likely caused the strong performance in both the underlying fundamentals and the stock performance. While Panera certainly looks to have a stronghold on healthy foods, another company is trying to conquer healthy beverages: Stevia First Corp.
Stevia First is a development stage agribusiness focused on the production and commercialization of stevia. The company's goal is to become one of the largest suppliers of stevia through use of its proprietary methods combined with modern U.S. agricultural innovations. Consumers who have not yet ventured into the healthy beverage market may be asking, "What is stevia?"
Stevia is derived from a plant (Stevia rebaudiana) and is unique compared to other sugar substitutes. Two important facts about stevia are:
It is has zero calories.
It has a taste profile that is up to 200 times sweeter than sugar.
Over the past year, Stevia First has announced a lot of exciting developments that appear to be gaining traction with investors.  Since October 1, shares of Stevia First have taken off, surging by more than 50 percent. The rise in valuation can likely be attributed to the anticipation of the company's commercial launch. But as investors wait for that announcement, there are several other developments occurring that are creating a compelling investment story.
On October 9, Stevia First entered into its first distribution agreement for retail products with GAB Innovations, one of the leading distributors of natural health care products in North America. The agreement will help position Stevia First in health food stores, retail mass market outlets, and perhaps even professional service providers such as naturopathic doctors and dietitians. Stevia First's CEO, Robert Brooks, said the following: "Ultimately, we hope to release an integrated family of stevia products that will challenge consumers to think about sweetener use in novel ways, help them use sweeteners more responsibly, and that demonstrate how mass market stevia retail products can rapidly enable sugar reduction and improved health."  The distribution agreement with GAB Innovations should help make that goal a reality.
At the beginning of November, Stevia First Corp. also provided an update regarding its California field trials. In the update, Stevia First announced that it had been able to successfully plant, cultivate, and harvest organic stevia. This announcement means that the company is one step closer toward being able to launch its first commercial product.
Based on the commercial prospects of stevia, it would appear that Stevia First Corp. is significantly undervalued at its current market capitalization of $32 million. Stevia products are considered part of the sugar substitute market, which is estimated to generate total revenue of $13.7 billion by 2018. The sugar substitute market mainly consists of high fructose syrup, high-intensity sweetener, and low intensity sweetener. The high intensity sweetener (non-caloric) is the fastest-growing segment among all other sugar substitutes. Even if Stevia First captures just 1 percent of that market share, that would mean annual sales of $137 million.  At a bare minimum, that would mean that Stevia First shares should be trading at $2.15 (a 300 percent investment return from current levels). Based on the company developments and industry growth, it appears that Stevia First represents an excellent risk/reward opportunity.
A third company in the healthy food and beverage industry that appears to have a strong chance of success is SodaStream International. SodaStream International is the world's largest manufacturer, distributor, and marketer of home carbonation systems.  The SodaStream system enables consumers to carbonate water and to flavor carbonated beverages at home as an alternative to purchasing pre-packed bottles or cans. This has many benefits to the consumer including improved nutrition, cost savings, and no hassles with bottles.
The health benefits of SodaStream's products can be identified in its marketing strategy in the United States. The company points out that traditional carbonated beverages are unhealthy for children. So instead of marketing directly to children, the company markets its products to families as an alternative to the sugary drinks that people normally find in stores or at restaurants.
The company's products have less sugar and calories than typical carbonated beverages. An additional positive is that SodaStream International does not use high fructose corn syrup, which has been known to increase a person's triglyceride levels and LDL (bad) cholesterol.  As an example, let's compare an 8-ounce serving of Pepsi, Coca-Cola, and SodaStream Cola.
Pepsi: 100 calories, 27 grams of carbohydrates, 27 grams of sugar
Coca-Cola: 100 calories, 27 grams of carbohydrates, 27 grams of sugar
SodaStream Cola: 35 calories, 8 grams of carbohydrates, 8 grams of sugar
The health profile of SodaStream cola is vastly superior to that of the other beverages. The combination of taste and superior health benefits has contributed to a strong year for SodaStream International. Shares of the company have appreciated by approximately 13 percent over the past year. The company is also thought to be a potential takeover target by companies like PepsiCo (NYSE:PEP) and Coca-Cola (NYSE:KO).
As consumers begin to transition to healthier products, the three companies in this article should stand to profit significantly. These candidates are certainly not without their fair share of risk, especially if there is a downturn in the economy. However, the potential that each company has to generate significant revenue and make America a healthier place to live cannot be disputed.
Matt Levy is a research analyst with Onyx Research Associates based out of Charlotte, North Carolina. Matt spends most of his time researching micro-cap and small-cap equities that are severely undervalued by the market. After a careful look at both fundamentals and industrial changes, Matt is able to uncover promising investment opportunities.
Don't Miss: 10 Great Gifts for the Coffee Lover on Your List.