3 High-Dividend Stocks to Avoid
High dividends are enticing. The prospect of earning 5 percent, 7 percent, or even 10 percent or more on your investment in the form of a dividend seems like it is too good to be true. But often, that is precisely the case. Dividends get to be high for a reason. Some companies, like limited partnerships or real estate investment trusts, have to pay out a certain percentage of their profits in the form of a dividend in order to retain their favored tax status, and you should expect higher dividends (but slower growth) from these sorts of companies.
But in general, a high dividend means that even investors who are focused on income-generating investments don't want to get involved, and that is a red flag. So unless you have a very good reason to believe that a high dividend-paying stock is a worthwhile investment that the market is overlooking, you are better off looking for safer companies with lower dividend yields. In what follows, I list three companies that pay large dividends that I don't think are very safe investments.
1. Annaly Capital (NYSE:NLY)
This has been a favorite high-dividend stock among investors. Annaly Capital is a mortgage REIT, which means that it manages a portfolio of mortgages. The company uses a lot of leverage — 6 times its equity — in order to generate outsize returns through the repayment of mortgages. While the company trades at just 9 times this year's earnings expectations, it pays a 10.3 percent dividend, which means all of its earnings are going toward paying the dividend.
Furthermore, while the company's earnings look good, a look at its shareholder equity tells another story. It is steadily going down as dividends are paid out. This is a bad sign, and more importantly, it suggests to me that the current strategy is unsustainable.   This suspicion has come to fruition in the last couple of years, during which time we have seen the dividend cut in half, and the stock has fallen by 40 percent or so. While the stock has risen nicely this year as interest rates have gone down, this is unsustainable considering the fact that the company is losing value.
Given these observations, I think investors need to look elsewhere or use the recent market strength to exit their long positions.
2. Kinder Morgan Energy Partners (NYSE:KMP)
Kinder Morgan is one of the limited partnerships I mentioned above that has to pay out the bulk of its profits in order to retain its favored tax status. The company pays a 7.3 percent yield, and it has been consistently raising its payout. It operates a network of pipelines that transport oil and gas in North America, acting as a "toll road." This sounds like a great business model, especially considering the ongoing boom in oil and gas production in the United States.
However, a look at the company's financials tells another story. Kinder Morgan's dividend payout consistently exceeds its net income. Furthermore, you'll notice that the company is constantly increasing its share count and its debt outstanding, which suggests to me that the company is getting the money to pay its dividend by issuing stock and debt. This is not a sustainable state of affairs. While critics might retort that the stock and debt issuance goes toward expanding the company's pipeline, this still doesn't negate the unsustainability of the company's ongoing financial situation.
Pipeline companies are great, and so are limited partnerships if you buy them in tax-free accounts such as IRAs. But make sure your dividends are coming from profits and that the share count and debt outstanding remains relatively constant.
3. Reynolds American (NYSE:RAI)
Tobacco stocks have been performing extremely well lately. They are steady income generators that pay high dividends and rise when interest rates fall. Unfortunately, their profits haven't been rising, and this means that valuations are getting stretched. This is particularly true for Reynolds America, the U.S.'s second-largest tobacco company. The stock trades at nearly 20 times earnings and yet it pays a 4.8 percent yield. This means that virtually all of the company's profits are going toward dividend payments.
The company is also buying back stock, and since it doesn't have much more capital to spend beyond paying its dividend, it follows that management is issuing debt to buy back this stock. This has become a common practice among tobacco companies, and it works just fine when profits are rising. But when margins are compressing and profits are falling, as is the case with Reynolds American, something has to give. It gets worse considering that while these companies have fairly stable profits, they don't have much room to grow their profits because tobacco use is declining.
Ultimately, Reynolds American can keep up its leveraging game for some time, but it can't do so forever. Furthermore, given that the company already trades at a fairly high multiple to earnings, you are better off buying a less expensive tobacco company, or perhaps even a high-yield bond fund. In the end, either the company must find a way to increase its profits or it will have to stop buying back stock and leave its dividend where it is, and shareholders won't like this.
Of course, for every bad stock there is a good one. Earlier, we wrote on three excellent stocks that dividend investors should consider adding to their portfolios on weakness. Here's a recap:
1. AT&T (NYSE:T)
AT&T is the highest-paying dividend stock in the Dow Jones Industrial Average. This is more likely a case of mispricing than of weakness. The company pays a 5.2 percent dividend while the S&P 500 pays a paltry 1.9 percent yield. Yet AT&T still trades at just over 10 times earnings, making it one of the least expensive Dow stocks. The company has a very stable business as America's leading telecommunications provider. While there has been some encroachment by competitors during the mobile era of the past 20 years or so, there is still an extremely high barrier to entry.
Furthermore, switching telecom companies is much more difficult than switching shampoos or coffee brands. While AT&T has been criticized for providing an inferior service, it has been updating its infrastructure in order to improve both its mobile and cable-Internet services. The company is well positioned to finance this while still being able to pay a hefty dividend and repurchasing shares. Going forward, it should continue to be a winner, and it is a great stock to own if you are a retiree or looking for some income.
2. Alliance Resource Partners (NASDAQ:ARLP)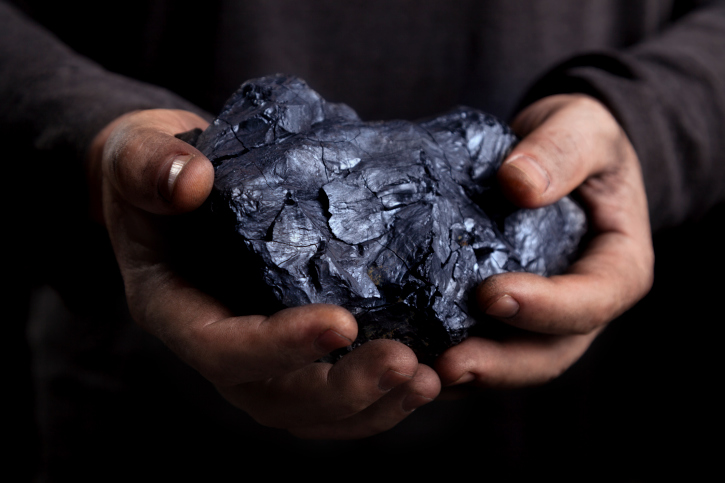 Alliance Resource Partners has bucked the downtrend in the coal industry. While most of its peers are trading at depressed valuations after having taken enormous write-downs, Alliance Resource Partners just reported outstanding earnings, hiked its dividend – as it does every quarter — and is trading at a fresh all-time high. Despite rising 20 percent so far this year, it still trades at less than 13 times earnings, and it pays more than a 5 percent dividend. The key to the company's success is its low production costs. While the company suffered somewhat with the rest of the coal industry, it also increased production and lowered costs, which has enabled it to continue to hike its dividend without jeopardizing its strong balance sheet. While the stock is due for a pullback, it is one that is worth buying if you can get it at $85-$88 per share.
3. Philip Morris (NYSE:PM)
Philip Morris has had a rough year so far. While the stock is down just 2 percent this year to date, at $85 per share, it traded as low as $75 per share at one point. Furthermore, while the company has had a history of steady profits, it saw its first significant profit decline in the first quarter since going public. Nevertheless, the company has an extremely stable business, and it pays a 4.4 percent dividend. While tobacco may not be a socially responsible investment, there is no denying that people around the world use it.
Furthermore, tobacco is very addictive, and it engenders brand loyalty like few other products. Philip Morris sells Marlboro products outside the United States, and it has the best market positioning in several emerging markets in which we are seeing an increase in tobacco use, such as Russia and Indonesia. While currency weakness in emerging markets has taken a toll on Philip Morris's profits and revenues, I think this will be a temporary measure.
The company has incredible pricing power, and while emerging market currencies are considered risky, keep in mind that many of these countries have higher interest rates than developed countries, and they don't have quantitative easing programs that we find in the United States and Japan. Thus, Philip Morris is a great way to get exposure to a stable business that pays a high dividend yield while betting on a weak dollar.
Disclosure: Ben Kramer-Miller is long Alliance Resource Partners and Exxon.
More From Wall St. Cheat Sheet: