3 Large Cap Healthcare Stocks That Belong in Your Portfolio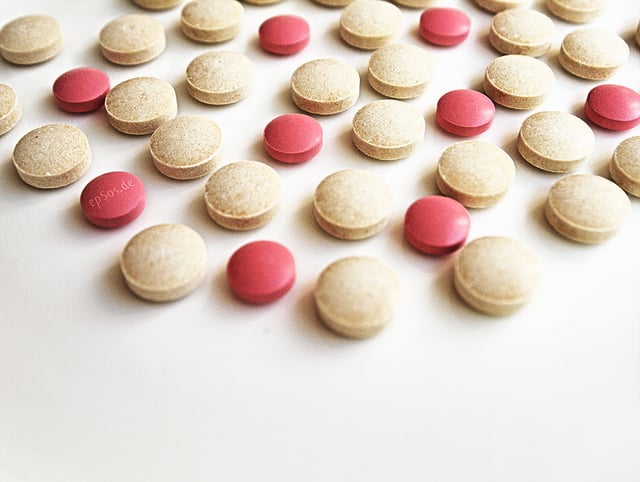 This has been an eventful week in the world of healthcare with several stocks announcing major news that add to their significant potential as long-term investments. While investors try to absorb all the information presented, three stocks that should be given the spotlight are AbbVie (NYSE:ABBV), Celgene (NASDAQ:CELG), and Gilead Sciences (NASDAQ:GILD).
AbbVie is a global, research-based biopharmaceutical company formed in 2013 after a separation from Abbott Laboratories (NYSE:ABT). AbbVie's focus will be on the research-based pharmaceuticals while Abbot Laboratories will continue to focus on medical devices. Based on the recent run that research-based healthcare companies have had, it would appear that AbbVie has the most potential of the two companies. In fact, since the spin-off, shares of AbbVie have appreciated by nearly 50 percent while share of Abbot Laboratories have only risen by about 15 percent. In light of Tuesday's press release from AbbVie, it appears that the company is headed even higher.
Earlier this week, AbbVie announced that a late-stage trial (Sapphire-II) of its hepatitis C therapy showed that 96 percent of the patients who didn't respond to treatment in the past had no detectable levels of the virus in their blood after 3 months. AbbVie's therapy, called 3D regimen, combines three drugs (AbbVie's hepatitis C treatment, pegylated interferon, and ribavirin). Pegylated interferon and ribavirin are the current standard of care. The current hepatitis C market is worth about $2 billion per year. Analysts expect that the market could rise to a value of about $6.4 billion by 2014. Based on the trial data, AbbVie has to be considered a serious threat to capture a large portion of these sales.
A second company that made headlines this week was Celgene. Celgene Corporation discovers, develops, and commercializes therapies for cancer and immune-inflammatory related diseases in the United States and Europe. Shares of Celgene have soared by more than 100 percent during the past year as investors have flocked to the company because of strong fundamentals.
Celgene has managed to generate significant revenue growth during the past several years including $5.5 billion for 2012, $4.84 billion for 2011, and $3.63 billion for 2010. That revenue growth generated to increasing net income as well. In addition to year-over-year growth, Celgene has had impressive quarter-over-quarter growth as well.
Third-Quarter 2013 – $1.67 billion
Second-Quarter 2013 – $1.6 billion
First-Quarter 2013 – $1.46 billion
Fourth-Quarter 2012 – $1.45 billion
It appears that the revenue growth may continue based on a couple of key news announcements that Celgene has made over the past few weeks. Earlier this week, Celgene presented strong data from a Phase 3 trial of Revlimid. The study evaluated the safety and efficacy of Revlimid combined with low-dose dexamethasone versus the combination of melphalan, prednisone and thalidomide in newly diagnosed multiple myeloma patients who are not eligible for stem cell transplantation.
Results from the trial demonstrated that Revlimid combined with low-dose dexamethasone extended progression-free survival by 4 months compared to just 1.9 months for those on high-dose dexamethasone. Additionally, Celgene's combination increased overall survival to 12.7 months compared to just 8.1 months for those on high-dose dex.
This positive announcement comes on the back of Celgene's announcement last week that it was partnering with OncoMed (NASDAQ:OMED) to jointly develop and commercialize up to six anti-cancer stem cell product candidates. The potential of the stem cell industry has been well documented so this partnership further cements Celgene as a company that is well-positioned to take advantage of future medical breakthroughs.
A third large cap healthcare stock that has significant future potential is Gilead Sciences. Gilead Sciences is a biopharmaceutical company that discovers, develops, and commercializes human therapeutics for the treatment of life threatening diseases across the world. Like Celgene, Gilead Sciences has had an incredible run in its price as shares have soared by nearly 85 percent during the past year. That rise in share price likely correlates to Gilead Science's ability to continue improving its fundamental performance. The company generated revenue of $9.7 billion in 2012, $8.39 billion in 2011, and $7.95 billion in 2010.
Gilead Sciences made a major announcement regarding a new potential source of revenue. Late last week, the company announced that the FDA had approved its breakthrough hepatitis C drug. The existing treatments for hepatitis C can take up to a year of therapy with unpleasant side effects. Additionally, the cure rate is only about 75 percent. Gilead Sciences new drug, Sovaldi, cures about 90 percent of patients in just 3 months. Like AbbVie, Gilead Sciences will be trying to capture a large percentage of the current hepatitis C market. However, Gilead may have a time advantage as AbbVie's drug is not yet approved, Gilead's is.
The three companies in the article have demonstrated their ability to generate substantial revenue on new therapeutic breakthroughs. While the past is not a guarantee of the future, based on the new developments and potential sources of revenue, investors have to like their chances.
Follow Tom on Twitter @tommymeyer82.
Don't Miss: CFO Survey: Obamacare Will Decrease Full-Time Hiring.