3 Media Stocks in Focus: A Threat to Netflix, Time Warner Possible Deal, DISH Merger Unlikely
Netflix (NASDAQ:NFLX): A possible pact between 21st Century Fox (NASDAQ:FOXA) and Comcast (NASDAQ:CMCSA) could threaten Netflix's ability to stream certain television shows. A deal between the two could start a bidding war for the right to exclusive streaming that Netflix may not be able to win or, at the very least, forcing Netflix to cut profits or raise prices. Netflix is sure to respond with more original programming, having announced that more episodes of Arrested Development are already in the planning stages.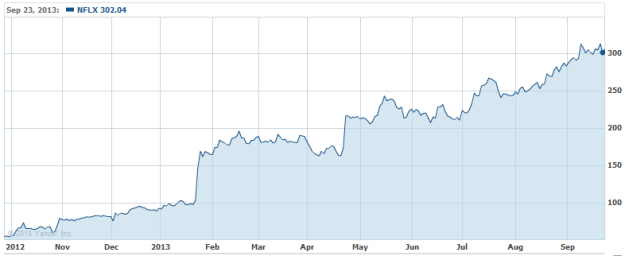 Time Warner Cable (NYSE:TWC): John Malone, the billionaire owner of Charter Communications, announced that he is still interested in forming a partnership with Time Warner Cable. Consolidation within the cable industry makes sense, according to Malone, because it allows for better competitiveness with satellite providers and for more negotiating power in talks with networks.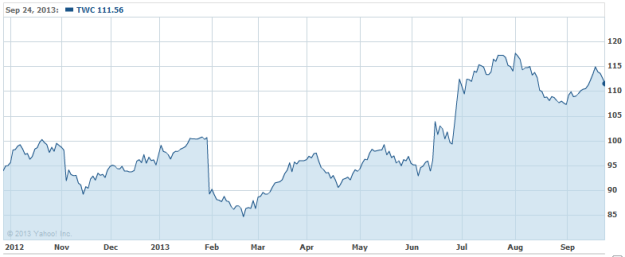 DISH Network (NASDAQ:DISH): A merger between Dish and DirecTV (NASDAQ:DTV) looks like it will be less likely than previously anticipated, according to the CEO of DirecTV, Mike White. White said that the Department of Justice seems aggressive enough to warrant blocking the merger, and said that price hikes were in the works for next year due to rising programming costs.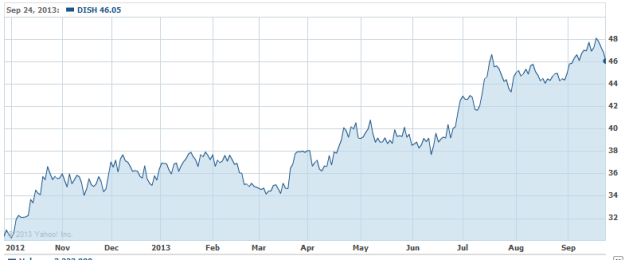 Don't Miss: Hey GOP, a Government Shutdown Won't Stop Obamacare