3 Media Stocks in Focus: AMC Buys Chellomedia, IMAX Invests in Prima, Netflix Gets 'Dexter' Again
AMC Networks (NASDAQ:AMCX): AMC Networks revealed that it will be buying Chellomedia from Liberty Global Media (NASDAQ:LBTYA), a deal that's valued at close to $1.035 billion. The buy will allow AMC to push its programming through Chellomedia's TV channels in Europe and Latin America; the transaction is due to be completed during the first quarter of next year.

IMAX Corp. (NASDAQ:IMAX): IMAX announced that it has purchased a position in content distributor Prima Cinema, which specializes in encrypting current releases for home viewing options."IMAX plans to integrate the PRIMA Cinema technology into the IMAX Private Theatre and other potential platforms, enhancing the image and sound of the content through its digital re-mastering (IMAX DMR) process, which enables IMAX customers to access current theatrical releases of the highest possible quality," the company said in its release.
Netflix Inc. (NASDAQ:NFLX): Netflix has reportedly reached an agreement with CBS Corp. (NYSE:CBS) over the licensing rights for the hit show Dexter, with the first four seasons to go live on Halloween. Seeking Alpha reports that Dexter and other Showtime programs were pulled from the online streaming service in 2011, after CBS decided Netflix's licensing payments weren't enough to offset the risk of alienating the pay-TV providers Showtime depends on.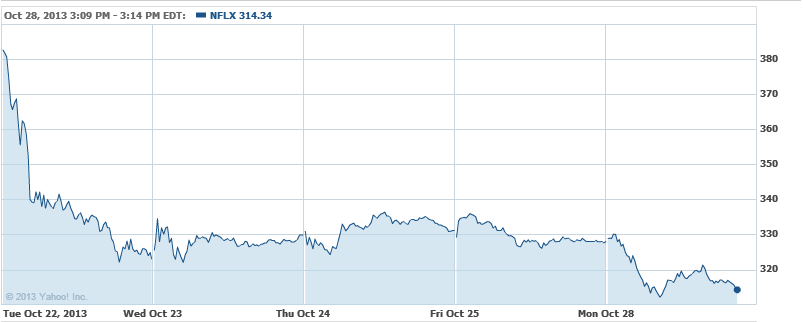 Don't Miss: 10 'Best Picture' Oscar Nominee Predictions.