3 Media Stocks in Focus: AOL's ESPN Gig, Netflix's M&A Opportunity, Comcast Takes to Twitter
AOL (NYSE:AOL): AOL has signed off on a deal that will allow the company to to embed and syndicate ESPN video clips on its own sites, such as AOL.com and The Huffington Post, and on the sites of its 1,700 publishing and syndication partners. ESPN will take the lead in handling video ad sales despite AOL's growing ad services unit, with the revenue to be shared between the companies and syndication partners.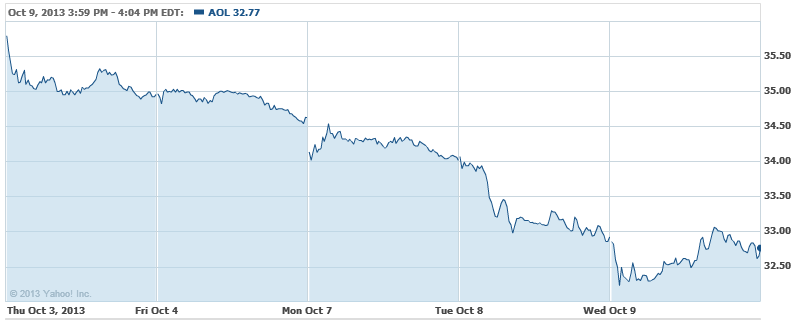 Netflix (NASDAQ:NFLX): Canadian producer DHX is, according to Bloomberg data, projected to pack on sales increases of 73 percent over the next three years, one of the fastest growth rates among similar-size North American entertainment companies. This, along with its existing portfolio of 9,000 half-hour TV show segments, make DHX a prime pick for an acquisition, and some are pointing to Netflix as a potential bidder. "This is one of the largest independent portfolios of children's entertainment," Sameet Kanade, a Toronto-based analyst at Jacob Securities, said.

Comcast Corp. (NASDAQ:CMCSA): Comcast is hoping to push more TV viewing through its alliance with Twitter, which will allow Comcast customers to be able to access some television shows from Twitter messages about those shows, the companies announced Wednesday. The partnership is exclusive for now, but Comcast wants to see it grow beyond that in the future to encompass other other Web sites and apps, as well.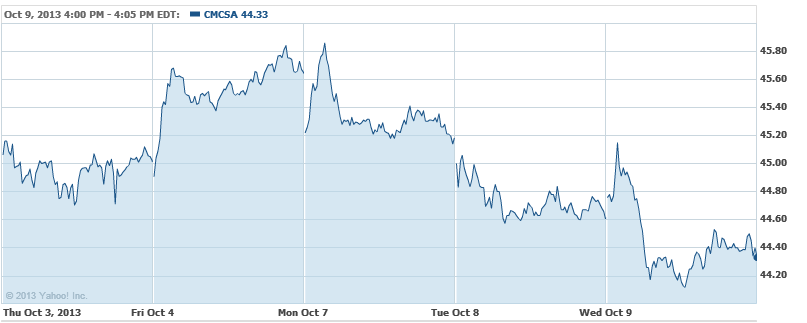 Don't Miss: 5 Ways Disney Plans to Expand Its 'Star Wars' Brand.