3 Media Stocks in Focus: CBS and AMC Post Strong Quarters, Netflix's Superhero Disney Deal
CBS Corp. (NYSE:CBS): CBS has reported earnings per share of 76 cents, falling in-line with expectations, as revenue of $3.63 billion beat by $0.16 billion. Revenues by segment saw growth across the board, as did revenues by type (advertising, content licensing, subscriptions, etc.). Entertainment saw a 12 percent boost to revenue and publishing picked up 7 percent; local broadcasting fell 3 percent, as Outdoor Americas pulled in 2 percent growth for the period.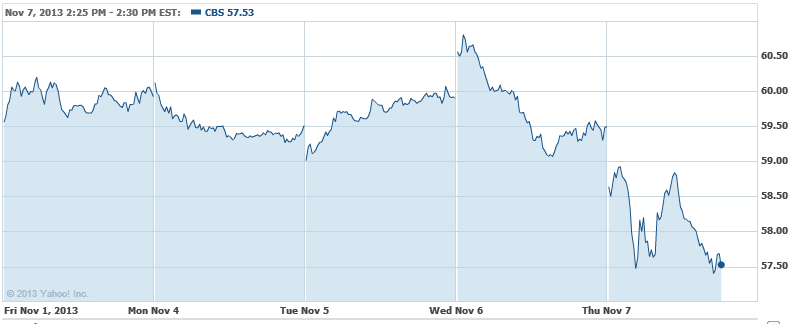 AMC Networks Inc. (NYSE:AMCX): AMC Networks reported that its National Networks segment revenue grew 20.2 percent in the third quarter to $367.9 million, driven largely by its original programming like The Walking Dead. SG&A expenditures rose 9 percent to $105.95 million, as technical and operating costs also saw increases, up 21.2 percent to $157.05 million.

Netflix Inc. (NASDAQ:NFLX): Netflix and Disney (NYSE:DIS) are reportedly in discussions over a Marvel partnership, which could see a package of four drama series and one miniseries — all told, about 60 episodes – based on the Marvel characters of Daredevil, Jessica Jones, Iron Fist, and Luke Cage arrive on the streaming service, The New York Times reports. According to the companies' release, the four shows will be wrapped into a miniseries called "The Defenders" and billed as an event "that reimagines a dream team of self-sacrificing heroic characters."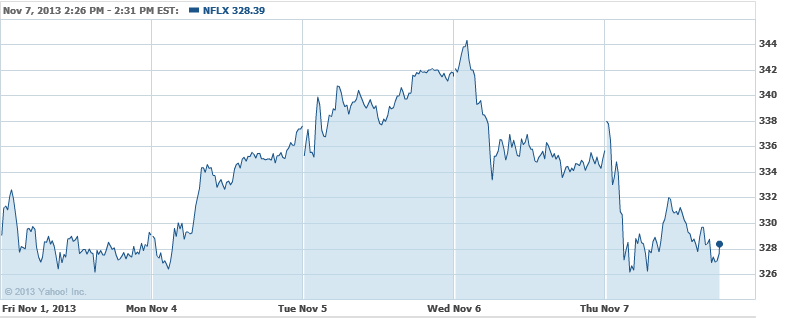 Don't Miss: 4 X-Men Films in Development at Fox.