3 Media Stocks in Focus: CNBC's Troubles, CBS-Time Warner Cable Talk, Netflix Nets Ansari
Comcast Corp. (NASDAQ:CMCSA): As total viewers for Fast Money, Mad Money, and The Kudlow Report hit an all-time low in August, new data from Nielsen shows a 35 percent year-over-year decline for CNBC in the 25- to 54-year-old demographic during a sample 24-hour period. This could potentially have stark repercussions for advertising revenue in the second half of the year, as CNBC is expected to take in $214 million in advertising revenue this year after hauling in $223 million last year.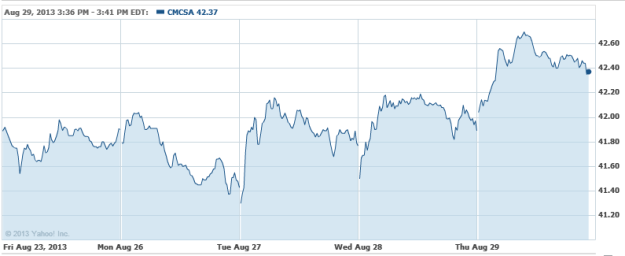 CBS (NYSE:CBS): CBS and Time Warner Cable (NYSE:TWC) are undergoing negotiations regarding retransmission fees, according to a report by SNL Financial. While traditional retransmission fees have netted between 65 cents and 75 cents per user for networks like CBS, it is now asking for $2 per customer. This could foreshadow a movement in earnings away from cable providers and toward major networks.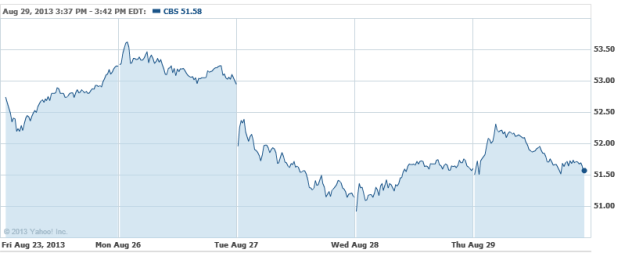 Netflix (NASDAQ:NFLX): Netflix has taken another step toward entering the television production market by signing on for a comedy special to be hosted by Parks and Recreation star Aziz Ansari. In the wake of the success of Netflix programs like House of Cards, Orange is the New Black, and the fourth season of Arrested Development, the company is poised to place itself in competition with networks such as HBO, Showtime, and Starz. While Netflix's second-quarter numbers showed a solid gain in American subscribers, it did fall short of some predictions.