3 Media Stocks In Focus: Comcast CFO on Aereo, CBS Names New COO, Dish Responds to Sprint
Comcast (NASDAQ:CMCSA): When speaking at the Bank of America Merrill Lynch 2013 Global Telecom & Media Conference, Comcast CFO Michael Angelakis touched on a several things, and perhaps most notably, the ongoing battle with start-up Aereo, which has had the Internet broadcasting firm pitted up against a legion of angry broadcasters. In his comments, he said the new technology used by Aereo is "short-sighted," and is about "stealing signals and not paying for content," while adding "We are confident that this litigation will prevail."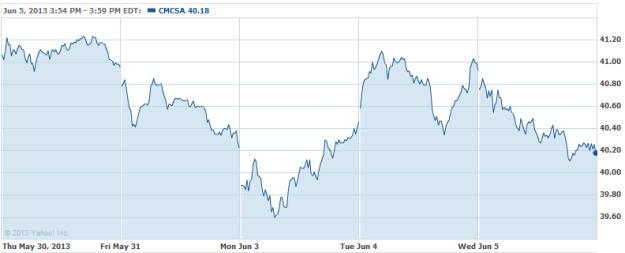 CBS (NYSE:CBS): The broadcasting giant has named Joseph Ianniello, currently the company's CFO, to be the next Chief Operating Officer for the firm. Ianniello will still carry financial operation responsibilities, and will be part of the negotiating team on critical content deals with pay TV and streaming providers.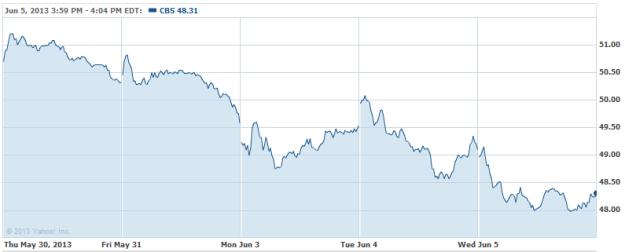 Dish Network (NASDAQ:DISH): Despite Sprint's (NYSE:S) claims that Dish's bid for Clearwire (NASDAQ:CLWR) are illegal, Dish thinks otherwise, thus surprising nobody. Dish argues in a public letter that its Clearwire financing proposal doesn't need Sprint's consent (despite Sprint's feelings of the contrary), and that its tender offer for Clearwire doesn't require majority shareholder consent.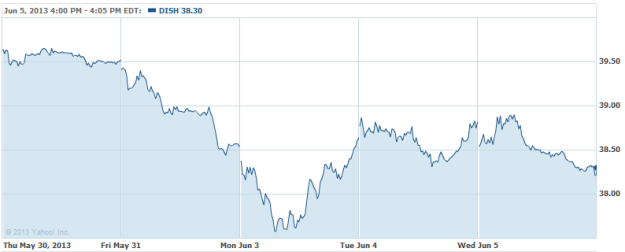 Investing Insights: Will CVS Caremark Continue to See Rising Prices?