3 Media Stocks in Focus: Comcast Ends Joint Venture, TWC Brings Back Ovation, DISH's Bidding Woes
Comcast (NASDAQ:CMCSA): Comcast's joint venture to develop technology with Verizon (NYSE:VZ) has come to an end. The joint venture, which was announced last year as part of a nascent partnership between the companies, never really had many tangible results, falling flat as plans to merge parts of the spectrum did not come to fruition. The official announcement ending the joint venture was made by Verizon during its earnings report earlier this week.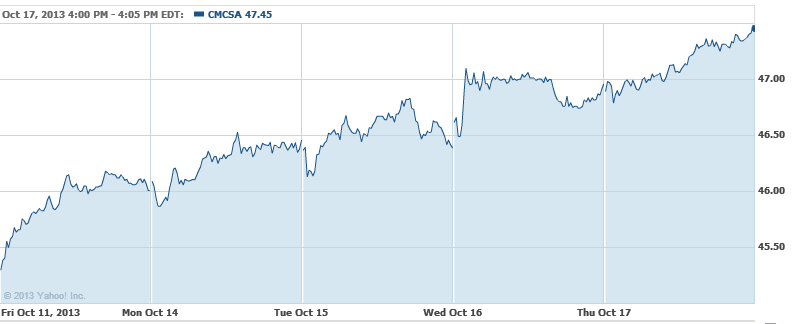 Time Warner Cable (NYSE:TWC): Time Warner Cable will begin carrying niche arts network Ovation starting at the beginning of next year. This comes after Ovation has stated that it will carry more original programming, a dispute that got the channel kicked out by the cable provider in a move seen as a warning sign to other networks that original programming must form an important part of their core to ensure that they remain on cable companies' rosters.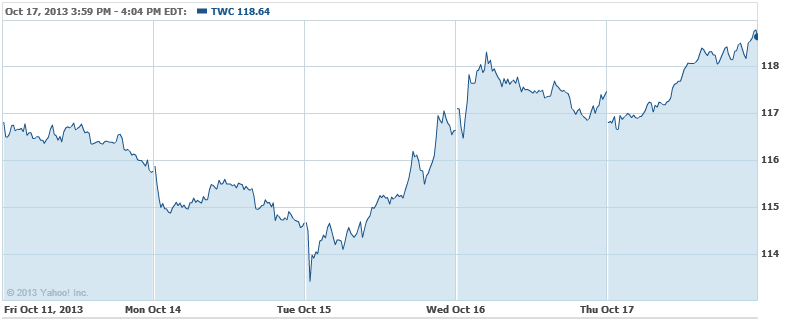 DISH Network (NASDAQ:DISH): Dish's position in its bid to acquire parts of the spectrum of LightSquared is jeopardized by LightSquared's bankruptcy proceedings, which are still in the works. Today, the company reported that it lost an additional $55.5 million in September, bringing its total losses since its bankruptcy filing dangerous close to the $1 billion mark.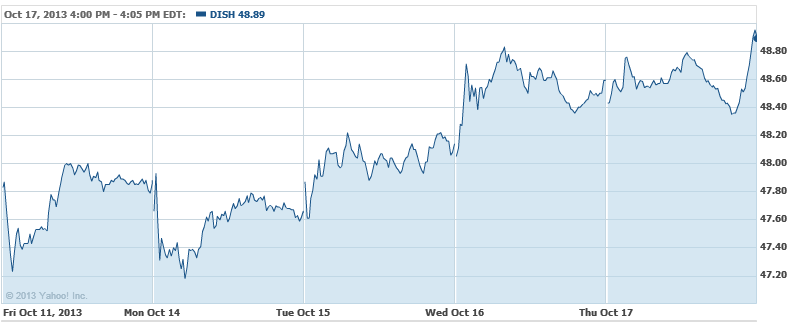 Don't Miss: Facebook Just Made It Easier to 'Follow' Teen Users.