3 Media Stocks in Focus: Comcast Expands USA Network, Disney Rides Iron Man's Wave, and Netflix's Second Offering Rumors
Comcast (NASDAQ:CMCSA): NBCUniversal's USA Network will be investing heavily in new programs, as ratings pressure increases amid stiffening competition. However, rather than pumping money in and hoping for the best, management will take a more cautious and calculated approach, so as not to disrupt the existing revenue channels, which broke the $1 billion barrier in 2012. While the network staples are often upbeat dramas such as Burn Notice, the network sees sitcoms and reality TV as being a driver for younger audiences.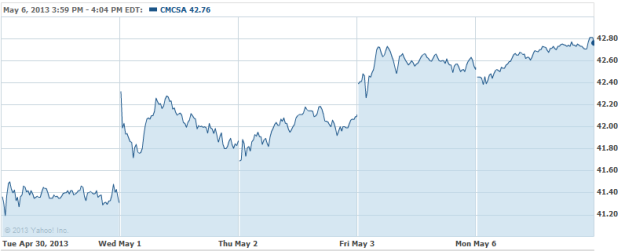 Disney (NYSE:DIS): Iron Man 3 is offering up wealth for Disney that rivals the assets of Tony Stark himself. Following a $175 million weekend in the U.S. and Canada, the movie has brought down $680.1 million worldwide. This is more than the previous two titles generated in their entire theater durations, and shows that Disney's purchase of Marvel in 2009 for $4.2 billion was a worthwhile investment.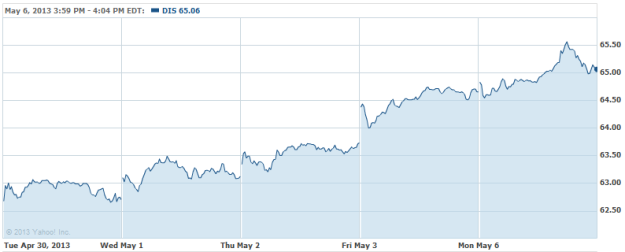 Netflix (NASDAQ:NFLX): Whispers of a secondary offering caused Netflix shares to hiccup, although the company has not come forward definitively with news. Rising costs of content has put pressure on the company's operational model, not to mention the significant investments that the firm has put into developing original content of its own.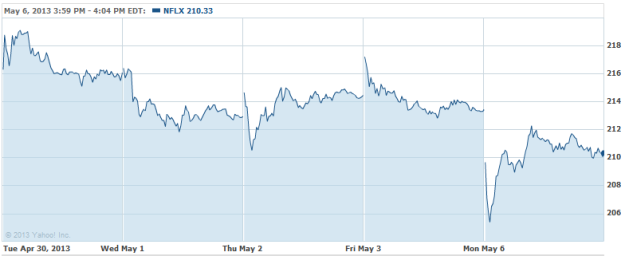 Don't Miss: Facebook Approaching U.S. Saturation: Can it Continue Growth?