3 Media Stocks in Focus: Comcast Grows WiFi Network, Netflix's Puzzling Shareholder Vote, and CBS' Upfront Scorecard
Comcast Corp. (NASDAQ:CMCSA): Comcast has announced that it will install more neighborhood Wi-Fi hotspots in its service markets, to encourage Internet customers to stay connected on their handheld devices even when they're not at home. "WiFi is an important part of our strategy to be the place where customers connect all devices, anywhere and at any time," said Tom Nagel, Comcast Cable's senior vice president of business development. Xfinitywifi is now available to about 100,000 customers in parts of Pennsylvania, New Jersey, Northern Virginia and the Washington, D.C. metro area.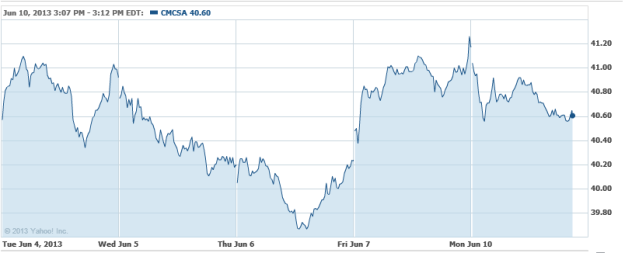 Netflix (NASDAQ:NFLX): Although CEO Reed Hastings and activist investor Carl Icahn seem to be on the best of terms, a recent vote revealed results from last week's shareholder meeting that indicated some discord over the company's slate of board nominees. Two Netflix directors were elected with an unimpressive 52 percent of the vote, while a third fell below the 50 percent mark. "[Icahn] either drove the poor results by voting against these nominees, which means he has some sort of bone to pick; or he may have backed the board, though that means the slate got very weak support from the balance of voters," DealReporter said.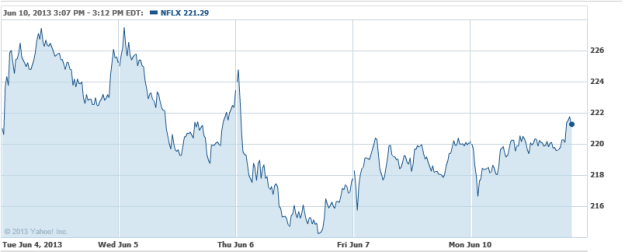 CBS (NYSE:CBS): The broadcaster has announced that it has accumulated nearly $2.7 billion in upfront commitments for the nearing TV season, following the company's decision to hike its ad rates by 7.5 percent to 8.5 percent over last year, according to an anonymous source.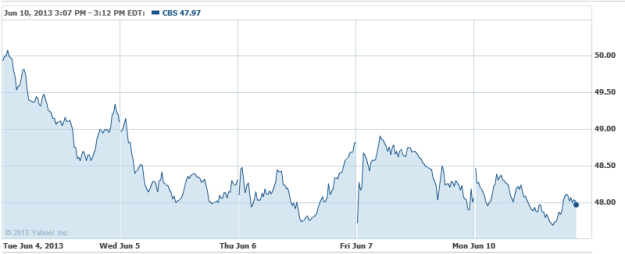 Don't Miss: GameStop Makes Wild Run As Skepticism Builds.