3 Media Stocks in Focus: DirecTV Branches Out, Lionsgate Will Benefit from Summit, and News Corp's Brooks Enters Plea
DirecTV (NASDAQ:DTV): The cable company announced on Wednesday that it had purchased LifeShield, in a move that indicates that the company is keen on getting into the home security business. It wouldn't be the first time a cable company has made the leap, as it joins Time Warner Cable (NYSE:TWC) and Comcast (NASDAQ:CMCSA) which have already added security to their portfolios. Financial terms were not revealed.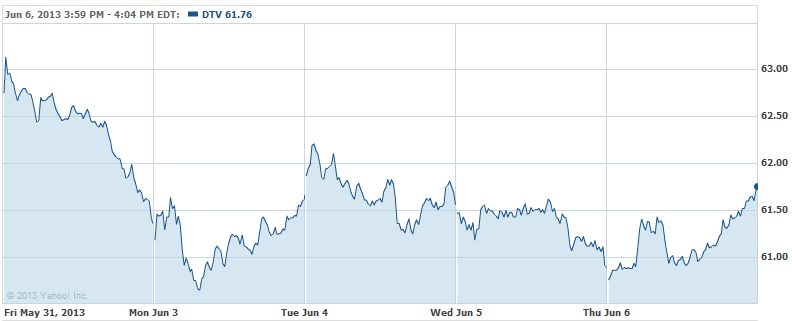 Lionsgate (NYSE:LGF): Barrington has brought its price target up to $34 from $28, as the firm believes that the company is benefiting from its acquisition of Summit, its growing TV business, and a strong management team. It keeps an Outperform rating on Lionsgate shares.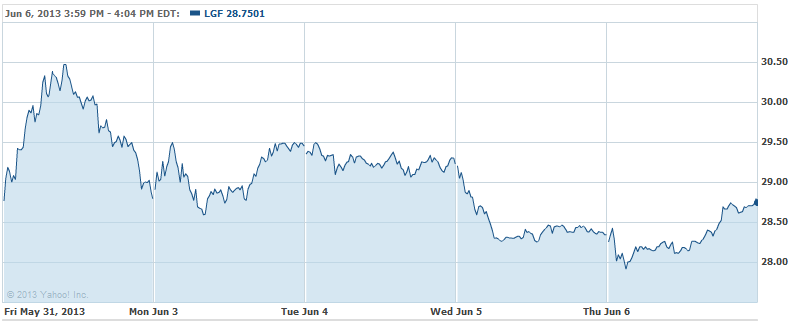 News Corp. (NASDAQ:NWSA): The former chief executive officer of News Corp.'s U.K. unit pleaded not guilty to charges that she conspired to hack into phone messages, Bloomberg reported on Wednesday. Rebekah Brooks also pleaded not guilty to charges she conspired to pervert the course of justice and allegations that she conspired to commit misconduct in public office. The phone hacking scandal has brought Brooks and numerous others to court, with a three-month trial slated to start in September.
Don't Miss: Is Netflix Sporty Enough for Europe?