3 Media Stocks in Focus: DirecTV Signs With A24, Viacom Goes Radio, AOL Gathrs
DirecTV (NASDAQ:DTV): DirecTV has signed off on a deal with A24 for the rights to air films on video-on-demand a month before they hit theaters, with DirecTV investing $40 million in the A24 to help launch the program. "DirecTV plans to charge subscribers between $10.99 and $12.99 for the first crack at the A24 films, but will need to spend some funds on marketing and see good critical reviews in order to get the films noticed." Seeking Alpha points out.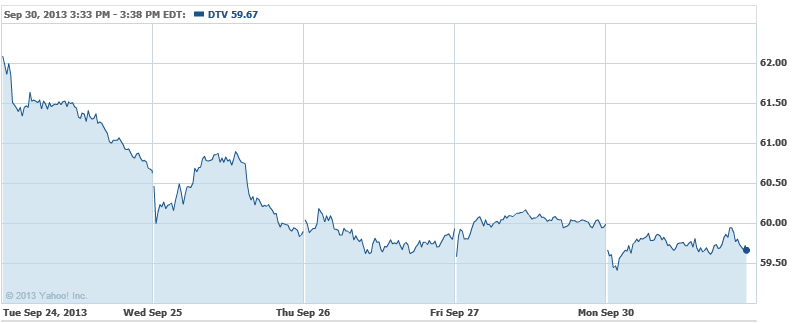 Viacom (NYSE:VIAB): Viacom property Nickolodeon has launched a radio station on Clear Channel's iHeartRadio, with programming aimed primarily at children. "With its entry into radio, Nick Radio will provide some competition for Radio Disney, Disney's (NYSE:DIS) terrestrial and Internet radio stations," the AP reports. "Like Radio Disney, Nick Radio will feature kid-friendly Top 40 music, stars from its network, and celebrity interviews."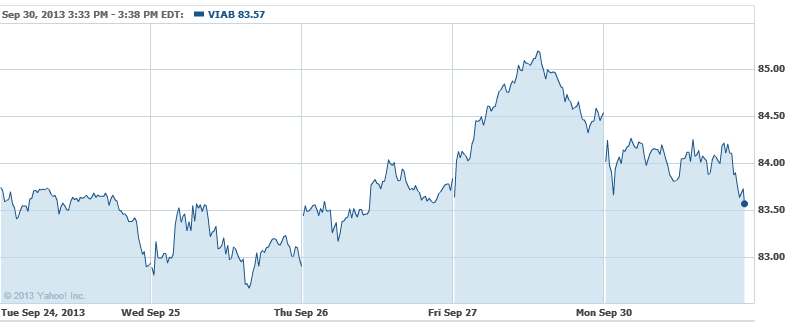 AOL (NYSE:AOL): AOL is gearing up to launch Gathr, a service that provides and bundles discounted subscriptions to products from companies such as Amazon, Pandora, LivingSocial, and National Geographic. Though its been in trial mode since earlier this year, Gathr will initially offer 6 packages going for $15-$30 per month. A $20/month 4 Fun package includes (among other things) 5 Redbox rentals, Pandora One (ad-free streaming), a $10/month LivingSocial promo code, and a $10 monthly Amazon gift card. A $15/month Man Cave package features subscriptions to Maxim and Car and Driver to go with Pandora and Redbox content, Seeking Alpha says.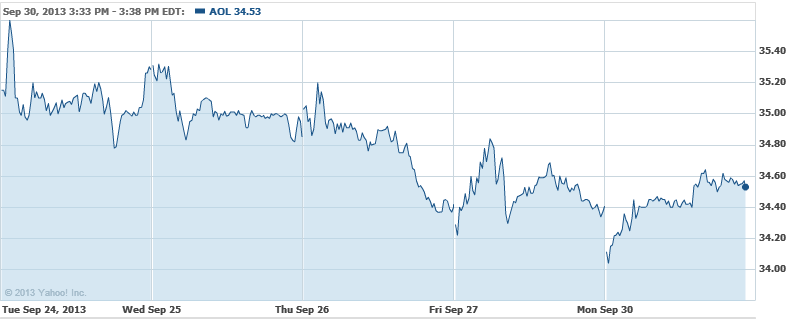 Don't Miss: 5 Films Most Likely To Do Big Business in October.