3 Media Stocks in Focus: DirecTV's Brazilian Issue, News Corp.'s Big Payout, and AOL Teams with Taboola
DirecTV (NASDAQ:DTV): Shares have recovered slightly from a premarket drop after the company revealed that its unit in Latin America reported subscribers numbers which were boosted higher by artificial means. The company said that employees of its Sky Brasil business used unapproved subscriber retention practices which artificially reduced churn rates, and the number of Sky Brasil subscribers at the end of the year should have been 100,000 lower than released originally.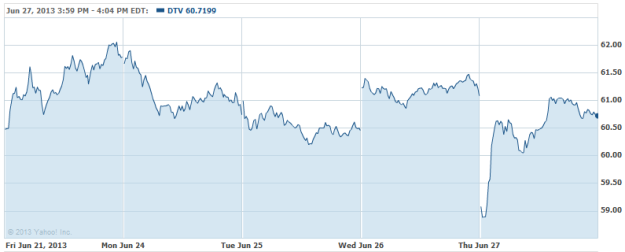 News Corp. (NASDAQ:NWSA): A judge in Delaware has approved a a $139 million cash settlement between News Corp. and its shareholders in a lawsuit resulting from the British phone hacking scandal, as well as the purchase of an entertainment company run by Rupert Murdoch's daughter. The damage and resulting financial fallout resulted in the folding of the best-selling News of the World, after 168 years.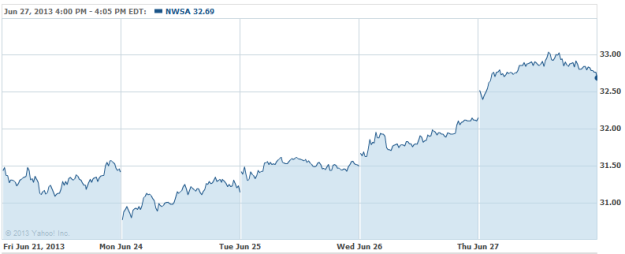 AOL (NYSE:AOL): AOL is reaching out to other publishers in efforts to increase its video monetization, and is partnering with "content recommendation engine" Taboola, which has made a name for itself by providing the "You may like" boxes appearing at the bottom of many articles. Publishers will add a box at the bottom of their pages that serves up videos from AOL, as well as links to other sites picked by Taboola.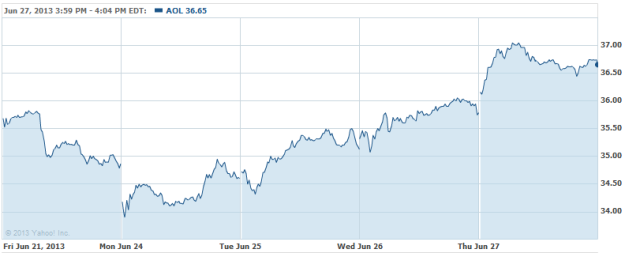 Don't Miss: How Much Will Over-Reported Latin American Growth Cost DirecTV?