3 Media Stocks In Focus: DirecTV's Hulu Bid, Coinstar Faces More RedBox Problems, and Netflix Has Mobile Cornered
DirecTV (NASDAQ:DTV): DirecTV has become the latest to entertain a bid for Hulu, in conjunction with two others to amass the $1 billion or so necessary to purchase the service. Sources said that the Hulu board fielded seven offers for the service last week, though those bids will be pulled down to two or three as the the company explores its various options.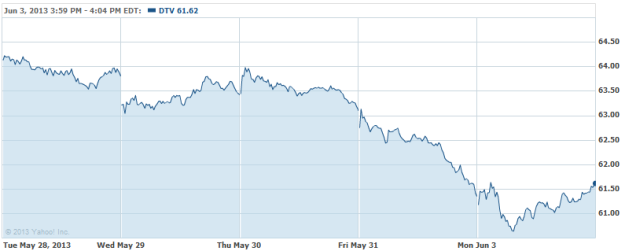 Coinstar (NASDAQ:CSTR): Pacific Crest has warned that if current trends continue, the free cash flow generated by Coinstar's Redbox movie rental kiosks could reach $0 by 2016. The firm does not recommend owning the stock at current levels.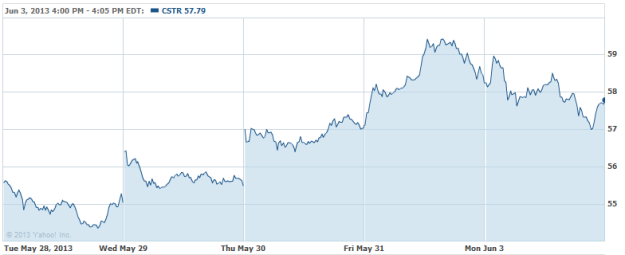 Netflix (NASDAQ:NFLX): While Netflix has a lot on its plate as it sorts out its original programming balance with licensing and monetization models, there is one market where Netflix need not concern itself too much: the Council for Research Excellence (funded by Nielsen) estimates that about 64 percent of TV shows viewed on smartphones and 54 percent on tablets were via Netflix, Hulu Plus or another online video-subscription service, over the networks or pay TV providers. Just 26 percent of TV programming on mobile devices was from a broadcast or cable net's website or app.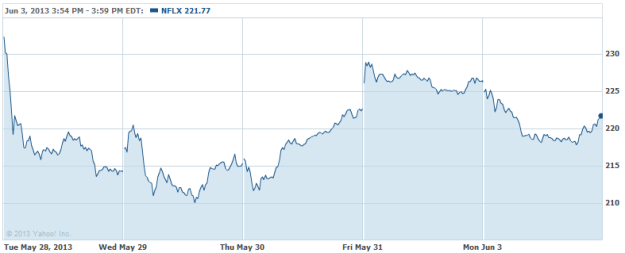 Investing Insights: Is CBS Still an A+?