3 Media Stocks In Focus: Dish Trades Sprint for Debt, Time Warner Soars on Superman's Cape, and Netflix Promises More 'Grove'
Dish Network (NASDAQ:DISH): In light of abandoning its bid on Sprint (NYSE:S), Dish Network has decided to redeem $2.6 billion worth of debt, indicated by the company's recent 8-K filing. The redemption covers outstanding 5 percent Senior Notes due in 2017, and all of its outstanding 6.25 percent Senior Notes due in 2023.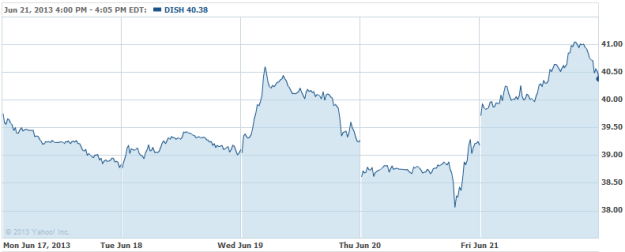 Time Warner (NYSE:TWX): Man of Steel has found rousing success in China, taking in 80 percent of the nation's box office on Thursday to pull in 36 million yuan, or about $5.86 million. Good news for IMAX (NASDAQ:IMAX), and better news for Time Warner as the film's success sets the stage for future action flicks in the most populous nation.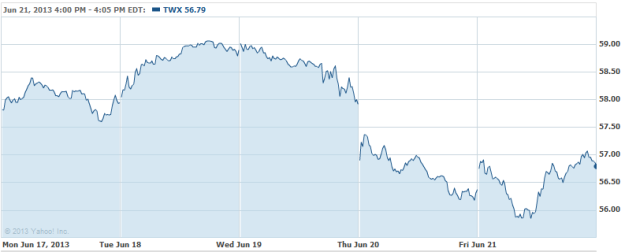 Netflix (NASDAQ:NFLX): Despite lukewarm reviews and far less hype than that of Arrested Development and House of Cards, Netflix's original horror show Hemlock Grove will return in 2014, after its 13-episode debut season. Producer Eli Roth says fan response has been "phenomenal" Chic Eglee of The Walking Dead and Dexter fame will also be an executive producer for season two.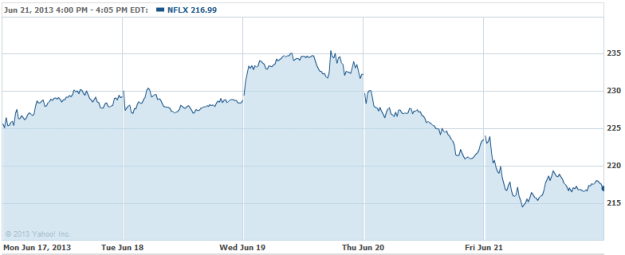 Don't Miss: Madoff Still Hurting Investors From Behind Bars.