3 Media Stocks in Focus: Dish Wins in Court, Time Warner's Projections, Netflix Discusses Its Viewers
Dish Network (NASDAQ:DISH): Dish scored a legal victory on Monday when a California judge denied an injunction against the company. Controversy has erupted over the legality of the company's Hopper, which allows television viewers to skip over advertisements. This has drawn the ire of broadcasters, who fear the service may undermine revenues. Fox declared that it would continue to challenge the device through other legal channels.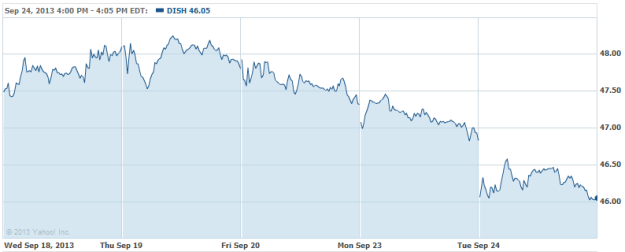 Time Warner Cable (NYSE:TWC): Time Warner Cable said Tuesday morning that its business services segment could double over the next four to five years. Time Warner added that its data usage has jumped 40 percent year-over-year and that it could "stretch" for the right merger and acquisition opportunity. Wells Fargo has kept a Market Perform rating on Time Warner Cable's stock.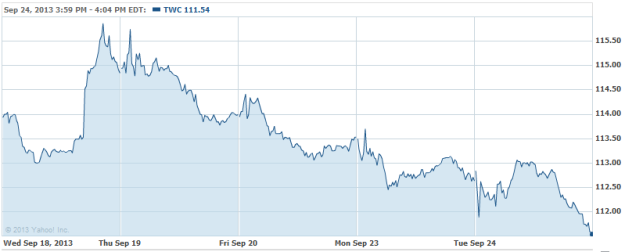 Netflix (NASDAQ:NFLX): Reed Hastings, Netflix's CEO, discussed viewing habits of his company's online streaming service. He noted that many customers view series in a piecemeal fashion, rather than all at once, contradicting the popular notion that the company makes most of its money off of customers who go on binges of watching series that they like. Hastings commented that having the option to watch at one's leisure and on one's own schedule was part of the value that Netflix provides.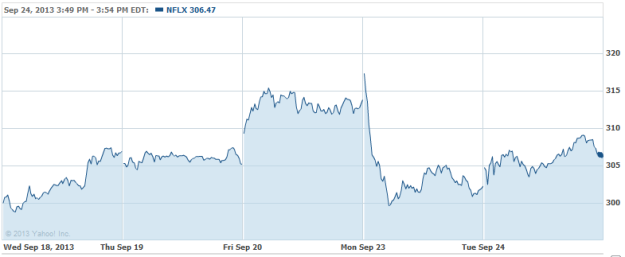 Don't Miss: Tim Cook Was Right: Apple's iPhone 5S Outsold iPhone 5C.