3 Media Stocks in Focus: Disney Hands Star Wars to EA, and Discovery and DirecTV Enjoy A Solid Quarter
Disney (NYSE:DIS): Shares sloped upwards after Monday's announcement that Disney would be partnering with Electronic Arts (NASDAQ:EA) to create the next generation of video games for the Star Wars franchise, after Disney shut down the LucasArts video game enterprise in favor of licensing the games out to other parties, like EA. Financial details were not disclosed.

Discovery Communications (NASDAQ:DISCA): Earnings of $0.63 missed narrowly by $0.03, though revenue fell in-line at $1.15 billion, an overall growth of 7 percent. Domestic revenues grew on 1 percent, although internationally the revenue channel grew by a healthy 17 percent. Ad revenue grew on higher pricing and better delivery, and the company's guidance falls at $5.57 billion – $5.7 billion, above the consensus estimate of $5.5 billion.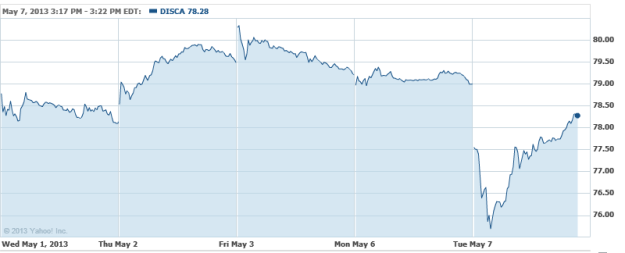 DirecTV (NASDAQ:DTV): Earnings of $1.43 trounced estimates by $0.33 per share, and revenues of $7.58 billion also beat, by $0.06 billion. Strong subscriber growth in Latin American drove the company's results, as the 583,000 new subscribers in the region helped push the company over the 16 million total subscriber threshold. Average revenue per user domestically also grew 4.4 percent.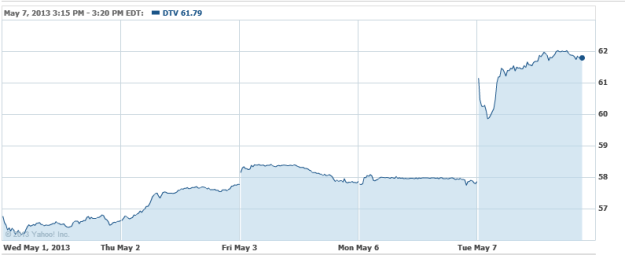 Don't Miss: Netflix CEO: Here's the Future of Television.